AJ Bell World Triathlon Leeds 2019
18 March 2019, 06:00 | Updated: 29 April 2019, 14:26
Tri something new in 2019! Join Team Leeds and Be Unstoppable at the AJ Bell World Triathlon Leeds 2019!
AJ BELL World Triathlon Leeds 2019 on Saturday 8th and Sunday 9th June 2019 has a triathlon distance for everyone, from first-time triathletes through to Britain's best age-groupers.
Entries are now OPEN to one of Great Britain's premier triathlon events, set to be bigger and better than ever before and offering participants, whatever your goal or reason to race, an unforgettable experience in the country's beating heart of the sport.
The event will stage the British Standard Distance Triathlon Championships, plus offering an opportunity for athletes to get their hands on a sought-after GB tri suit. Plus, after crossing the finish line, you can settle back and join the 75,000 fans cheering on the world's top triathlon stars. What are you waiting for?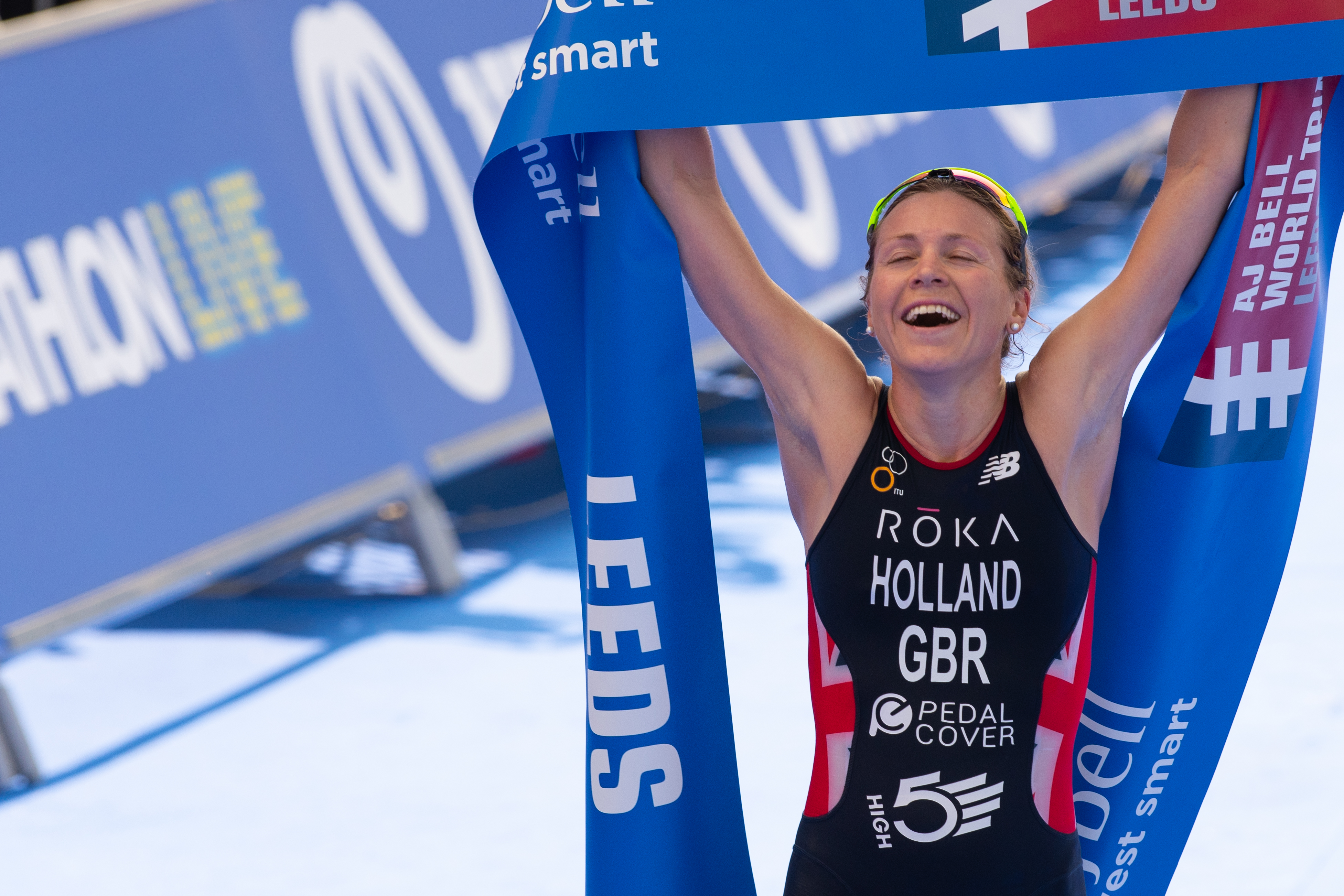 If you have been thinking about giving swim, bike, run a go, GO TRI is the event for you! With manageable distances perfect for first timers, awesome volunteers to help you throughout the day and your friends and family there to cheer you on, you can have a go at triathlon in a fun and relaxed environment. The GO TRI event takes place on Saturday 8 June 2019 and is in and around Roundhay Park.
Begin with a 200m swim in Roundhay Park's Waterloo Lake, before taking on a 10km cycle in and around the park. Don't worry if you're nervous on a bike, all roads will be free of cars and you can ride at whatever pace suits you. Finish with a picturesque 2.5km run or walk around the impressive park, where you'll be cheered all the way to the finish line by load of your mates.
Thinking of trying something new in 2019? With events for every ability, why not make it Triathlon at the AJ Bell World Triathlon Leeds 2019.
Entry for the 2019 event is open! Find out more and enter here!

Dixie & Emma need you! They're looking for a runner, swimmer and cyclist for this years AJ Bell World Triathlon! If you think you have what it takes, then drop us a line below!