Brassed Off Live Film Screening 2018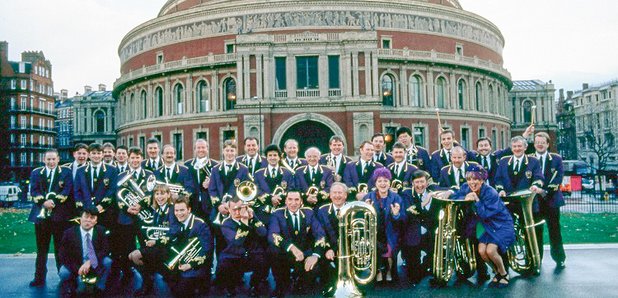 A very special screening of the classic British film 'Brassed Off' closes the Opera North in the City festival on Sunday 29th July on Millennium Square, Leeds
Rousing and poignant in equal measure, the score will be performed live in sync with the movie on the high definition big screen by the real stars that inspired the story - the Grimethorpe Colliery Band together with members of the Orchestra of Opera North.
This 1996 bittersweet comedy drama, written and directed by Mark Herman, stars Pete Postlethwaite as Danny, the devoted leader of the Grimley Colliery Band who is determined to show the government 'we are not defeated'. Ewan McGregor, Stephen Tompkinson and Tara Fitzgerald are stand-outs in the impressive ensemble cast.
Before the film, the Orchestra of Opera North will present a dynamic first half performing some of the iconic orchestral scores including the William Tell Overture and the Concierto de Aranjuez(Orange Juice Concerto) that were later arranged for a brass ensemble, as featured in Brassed Off.
Special thanks to Steve Abbott, Mark Herman, Robert Lipson, Jim Carter.
Brought to you by the Royal Albert Hall by arrangement with Film4 and Prominent Features Limited. "MIRAMAX®" and the "MIRAMAX" Logo are the registered trademarks, trademarks and service marks of Miramax, LLC.
Click here for tickets and more information