We sent Heart Breakfast's Dixie to the Army for the day...
22 June 2018, 16:30 | Updated: 22 June 2018, 16:33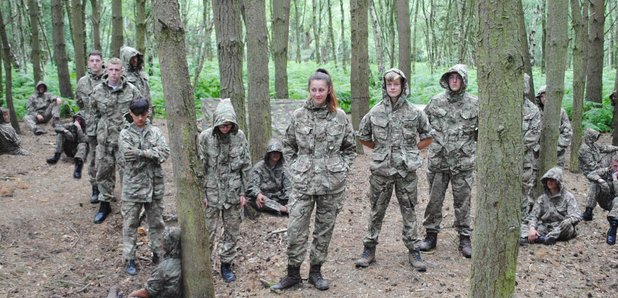 Can you spot him?
Catch the Heart Angels at the Army Recruitment Days below and you could win an iPad Mini!
Monday 25 June at The Moor
Wednesday 27 June at Barnsley Interchange
Wednesday 27 June at Stocksbridge, Fox Valley Shopping Centre.
Thursday 28 June at Barnsley Interchange
Friday 29 June at Fargate Shopping Centre, Sheffield
When you join the Army as a Regular Soldier, you are joining the biggest team you'll ever join. Men and women who want to do something different. They are all full-time soldiers – working, living and socialising with their workmates. They are more than soldiers, they are also skilled tradesmen and women.
The Army has one of the largest apprenticeships programmes in the UK. There are around 18,000 soldiers working towards an apprenticeship and over 8,000 finish their apprenticeship every year. Your apprenticeship will be planned to fit around your military training and relate closely to your role.
There are currently over 100 roles being recruited for! These roles range from Army Nurse to Aircraft Technician, Dog Handler to Chef.
Pay & Benefits
On top of challenge and adventure, competitive pay and plenty of travel, you'll get benefits including cheaper living costs, access to gym and sports facilities, free dental and medical care and a free pension.
You'll also get paid from the day you start training. You'll also get extra pay when you're away on operations.