25,000 Children In Yorkshire Learn CPR
16 October 2018, 18:26 | Updated: 16 October 2018, 18:40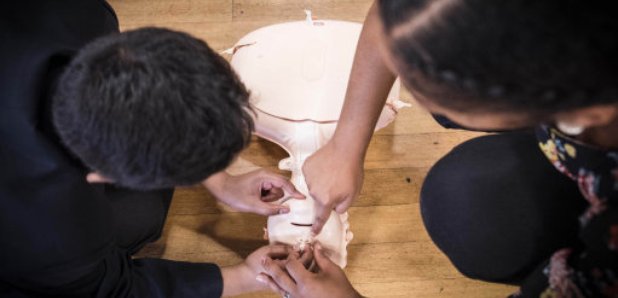 Around 25 thousand children across Yorkshire learn CPR as part of Restart a Heart day
Campaigners want young people to be taught CPR in schools as new figures show nearly a third of adults in Yorkshire wouldn't perform CPR if they saw someone suffer a cardiac arrest.
116 schools across Yorkshire took part in the sessions today where pupils were taught the procedure on a plastic mannequin.
Neil Davidson is from Halifax, he stopped breathing after a cardiac arrest last year but his son saved him by giving him CPR, which he had learned a decade earlier at school.
He said: "I am a living case of a boy learning CPR at school and him knowing what to do ten years later to save his own fathers life".
"That's why I am able to speak today as a live person with no type of brain damage".
Neil was at the sessions at Crossley Heath School at Halifax, where he also gave talks to students.
Currently in the UK, less than one in ten people survive a cardiac arrest.
In other countries the survival rate is much higher, in Norway it's 25% where CPR is taught in school.
Yorkshire Ambulance Service and the British Heart Foundation want to change those figures by running annual Restart a Heart days and giving young people CPR training.
An 18-year old pupil at Crossley Heath School in Halifax, Georgia-May Codd said: "It was well taught actually, they used a video which was really helpful and supportive. I feel confident I would be able to do it again if I had to in the future."
Lizzie Jones is from Halifax, her husband Danny died playing professional rugby league because of an un-diagnosed heart condition.
She spoke at Crossley Heath School today about her charity work since her husband's death.
She said: "I believe that teaching children now can change the future".
"I think CPR should be a massive part of the national curriculum, it's simple but it is the most effective life skill you could ever learn".