92 cash machines targeted by thieves in Yorkshire
26 November 2018, 15:38 | Updated: 26 November 2018, 15:42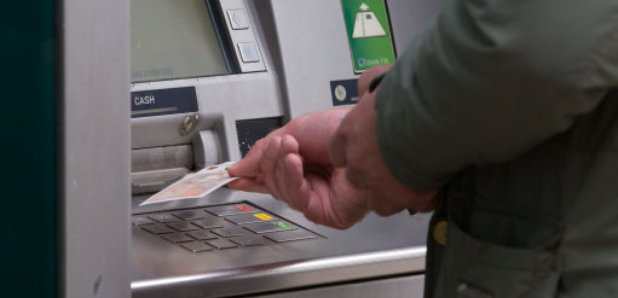 Police have revealed there have been 92 thefts or attempted thefts of cash machines in Yorkshire in 2018.
Police are also warning the tactics used by thieves are becoming increasingly dangerous and they're asking the public to help them catch criminals targeting ATMs.
On Friday 23 November a JCB was used to take a cash machine from outside an Asda supermarket in Doncaster. South Yorkshire Police say it caused a lot of damage and a significant amount of money was taken.
The Yorkshire and Humber Regional Organised Crime Team are asking people to report any suspicious activity they see to police. This includes things like telehandler's being stored in an unusual place and people acting suspiciously around an ATM or driving past is slowly in the early morning or late at night.
Detective Chief Inspector Andy Howard of the Regional Team, said: "Cash machines can be a vital local resource to people – especially in more rural areas. People can rely on them as a nearby supply of available cash.
But it can take up to seven months for a damaged or stolen machine to be replaced – so the entire community can be the victim with the next nearest ATM could be many miles away.
Stealing (or attempting to steal) a cash machine is not an easy task and criminals are using increasingly dangerous and desperate methods which are risking lives.
Criminals though are showing a complete disregard for their own safety and that of others and I am very surprised that no one has been seriously injured or even killed."