A Rise In Violent Attacks On West Yorkshire Firefighters
26 October 2017, 12:33 | Updated: 26 October 2017, 12:36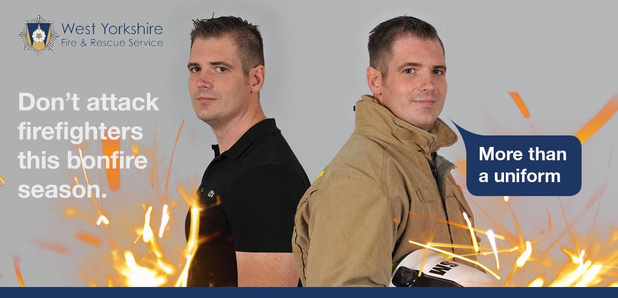 West Yorkshire Fire And Rescue Service are starting a new campaign to stop attacks on firefighters.
There's been a rise in the violent attacks on crew in the last year.
There were 95 attacks last year, up from 65 the year before.
The number of attacks tends to peak around Bonfire Night. There were 33 in November last year, and 20 on Bonfire Night itself.
Last Sunday crews had fireworks thrown at them in Bradford. One fireman was hit in the stomach.
An 18-year-old has been arrested.
Deputy Chief Fire Officer Dave Walton said: "Attacks on our operational staff are now at their highest in five years. The rise in attacks on our crews is gravely concerning to us and as we approach the bonfire period, when we tend to see a flurry, we are delivering a clear message that it will not be tolerated.
"We believe our crews are sometimes targeted as they are seen as a 'uniformed authority figure' so our campaign aims to open people's eyes to the fact that if you attack a firefighter, you may be attacking a mum or dad, a wife or husband, or brother or sister.
"Already this year we have seen a handful of attacks on crews using fireworks and it is only a matter of time before an operational firefighter is seriously injured."