Bradford Bride-To-Be Has Had Dream Wedding Cancelled
30 October 2017, 10:06 | Updated: 30 October 2017, 10:15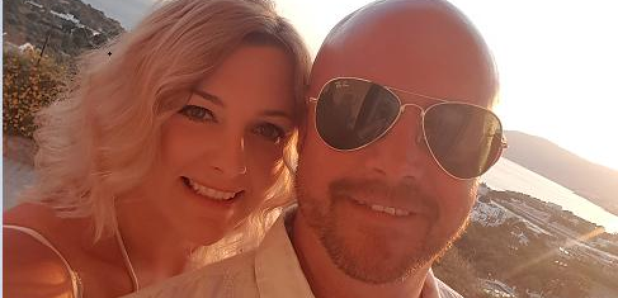 A bride-to-be from Bradford has told Heart her dream wedding on a Greek island has been cancelled after another couple posed in a risky photo.
37-year-old Gemma Hunter has just found out her special day with 38-year-old fiance Matthew Hewitt, which had been booked at St Paul's Chapel in Rhodes for August 2018, has been cancelled after the actions of another couple.
A picture - showing the couple in a risky pose on the site went viral - now all foreign weddings have been banned there.
The photo was said to be a joke.

Miss Hunter said the wedding was booked in May during a specially-arranged family trip where they fell for the chapel which was a "lovely place and just perfect".
"You have all the dreams of how it's going to be and then for it all just to fall apart, it's really sad, it's really disappointing."

Estimating that her wedding party have spent thousands of pounds she said: "It's probably nearer to £35,000 that we've spent as a family to go there to get married, so it's an awful lot of money."
Miss Hunter and Mr Hewitt have four children between them aged from eight to 11 years old, who were "really excited" about being part of the wedding.
Although they can't get married at the chapel, Gemma has told us they are still hoping to be married in Rhodes: "It's been confirmed to us that all weddings have been cancelled at St Paul's chapel. We've been told that we can still get married at St Paul's Bay, however the exact location is still unknown, so we still don't really know what's happening."