Bradford Couple Jailed For Terror Offences
17 March 2017, 18:37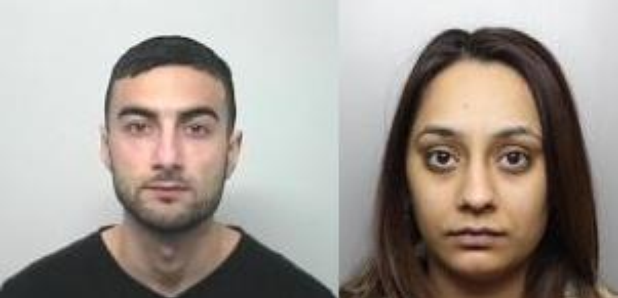 A husband and wife from Bradford have been jailed after pleading guilty to preparing for acts of terrorism.
Ijaz Khan, 28, was sentenced to five years. His wife, Afsheen Khan, 28, was sentenced to three years.
Ijaz Khan was arrested in February 2015 at Manchester Airport after information was received that Khan was planning to travel to Syria to fight with Daesh.
Afsheen Khan was arrested by officers from the North East Counter Terrorism Unit (NE CTU) in October 2015.
Ijaz Khan made arrangements to travel from Bradford to Syria and obtained money to fund this journey from his wife, Afsheen. He made a video recording which was a goodbye message to friends and family and spoke of his desire to be martyred.
Head of the North East CTU, Detective Chief Superintendent Clive Wain said "British citizens involved in terrorism in Syria and other conflict zones have the potential to pose a significant threat to the UK upon their return"
"Investigating and prosecuting people who facilitate terrorism is an important part of the counter terrorism effort. Those who actively support others to travel to support terrorist organisations are themselves committing terrorist offences and will be dealt with.
"We are aware of the far reaching effects on local communities and the families of those involved. If anyone is concerned that a friend or family member is thinking of travelling to Syria it is very important that they tell us as soon as possible. Police and other agencies can offer support to help safeguard those who are vulnerable to radicalisers.
"The sooner we can intervene, the better chance we have of preventing people from becoming embroiled in the conflict and facing potential prosecution."
Anyone concerned about someone travelling to, or returning from, Syria or another conflict zone or is worried about someone showing signs of being radicalised should contact their local police on 101 or visit www.preventtragedies.co.uk to access relevant support and advice.