Bradford Taxi Driver Jailed for Double Murder
8 February 2017, 17:14 | Updated: 8 February 2017, 17:16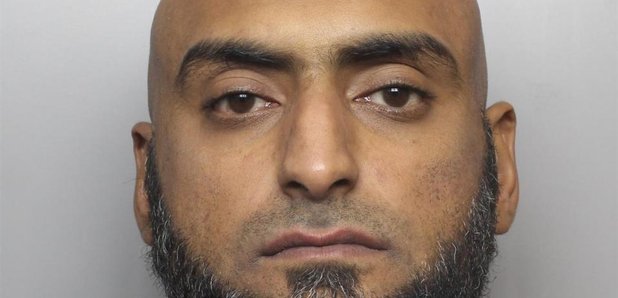 A taxi driver who has been jailed for a minimum of 32 years for murdering two men in Bradford is the first person to have been extradited from Pakistan in more than a decade, prosecutors have said.
Mohammed Zubair, 36, was given a life sentence at Bradford Crown Court on Wednesday for the murders of Ahmedin Khyel and Imran Khan in May 2011.
A jury heard how Zubair lured Mr Khyel, 35, and his friend Mr Khan, 27, to his family home in Heath Terrace, Bradford, after discovering Mr Khyel had been having an affair with his wife.
There they were set upon by Zubair, his friend Sabir Hussain, and possibly one other person, leaving the two men with fatal head injuries.
Zubair then drove his taxi to a quiet and secluded country lane near the village of Tong, where he "dumped'' the bodies, the jury was told.
He then fled to Pakistan but, after a long legal battle, he was finally returned to the UK in May 2015 to face trial.
The Crown Prosecution Service (CPS) said it was the first extradition to the UK from Pakistan since 2005.
Prosecutors said the "ferocious'' and ``brutal'' attack on the two men happened after Zubair found that his wife, Kainaat Bibi, had been having an affair with Afghan electrician Mr Khyel, who lived in the East Ham area of London with his wife and seven children.
The court heard that Mrs Bibi visited Mr Khyel in London during a temporary separation from her husband, and he would visit her in Bradford, where the pair would have sex in her family home while Zubair was out.
Both men suffered fractures to their skulls that drove bone fragments into their brains and resulted in parts of the brain being pushed out of their skulls, the court heard.
Prosecutors said Mr Khyel suffered at least six blows to the head, some after he had been knocked out, and his friend tried to defend himself "while the blows were raining down on him''.
The jury was told that a "distinctive'' pattern on some of the injuries was similar to that found on a dumb bell bar recovered from Zubair's home.
Detective Superintendent Simon Atkinson, said: "I would firstly like to thank the Pakistani authorities, who have played a crucial role in this investigation by arresting Zubair and ensuring his extradition back to the UK to face justice.
"His victims were brutally murdered and I hope their families will finally have some comfort knowing that their killer is now facing a life sentence.
"Zubair fled the country shortly after he had killed his victims in the belief that he would also escape justice for these horrendous crimes.
"I hope this case sends out a message that West Yorkshire Police will use all available methods to bring dangerous men like Zubair to justice, wherever in the world they might be.''
In 2012, Sabir Hussain was found guilty of manslaughter and Zubair's mother, Arab Sultana, pleaded guilty to perverting the course of justice.
She had booked and paid for the flights to Pakistan for her son, knowing that he was wanted by the police, the CPS said.
Zubair's then wife, Mrs Bibi, admitted lying to the police and making a false witness statement.
All three were sentenced at Bradford Crown Court in 2012.