Charity Cash Over West Yorkshire Children's Death
18 May 2015, 16:41 | Updated: 18 May 2015, 17:07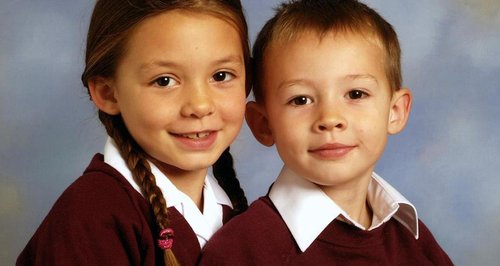 Holiday firm Thomas Cook has donated a £1.5 million payout it got after the deaths of two young children to Unicef and apologised to their parents "for all they have gone through''.
The company's chief executive Peter Fankhauser confirmed today it got the money from the owners of the Louis Corcyra Beach Hotel in Corfu, where Christi and Bobby Shepherd died.
Mr Fankhauser said:
"I believe this is the right thing to do and I apologise to the family for all they have gone through.''
Bobby and Christi, aged six and seven, died when they were overcome by fumes from a faulty boiler in a holiday bungalow.
Their dad, Neil Shepherd and his partner, now wife, Ruth, almost died, in October 2006.
Last week, an inquest jury concluded that Thomas Cook breached its duty of care to the family and returned verdicts of unlawful killing.
Since then, Mr Shepherd and the children's mother, Sharon Wood, have criticised Thomas Cook for failing to apologise to them.
Today, Mr Fankhauser confirmed that his firm received the £1.5 million, mainly in respect of legal fees, as part of a #3 million settlement with Louis Group, the hotel owners.
The other £1.5 million went to Thomas Cook's insurers.
Mr Fankhauser said:
"Thomas Cook has not in any way profited from our claim against the hotel owner.
"In late 2012, we brought a claim against the hotelier for breaching their contract to provide safe accommodation to our customers and to comply with all applicable laws, which was decided in our favour.
"Today I have made arrangements for the full amount - £1.5 million - to be donated in full to Unicef, the world's leading children's organisation.''
The move by Thomas Cook follows further criticism of the firm from the parents of Bobby and Christi over the weekend.
Mr Shepherd and Mrs Wood said it was "disgraceful'' that an apparent letter of apology from Mr Fankhauser was brought to their attention by journalists.
The coroner at the inquests last week said he would deliver recommendations to relevant organisations later this year which he hoped would influence British and European law and practices in the holiday industry.