Corfu Deaths Inquest Latest
28 April 2015, 14:31 | Updated: 28 April 2015, 14:40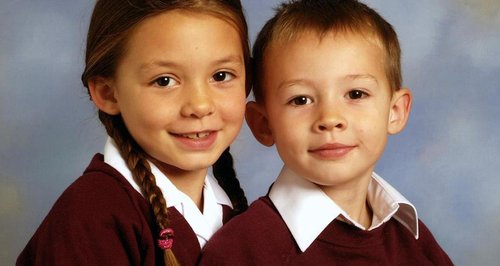 An inquest has heard how another family ended up in hospital, just days before 2 West Yorkshire children were killed by carbon monoxide.
Christi and Bobbi Sheperd, from Horbury in Wakefield, died in Corfu in 2006
The inquest heard the family arrived at the Louis Corcyra Beach Hotel on October 23 and were told their bungalow was not ready for them.
Mr Shepherd, 46, said he now knew this was because the previous occupants were in hospital suffering from carbon monoxide poisoning, and their belongings were still inside.
Mr Shepherd and his wife both told the inquest they had seen a boiler room adjacent to the bungalow and on their second day, a neighbour came to tell them there were problems with the hot water supply.
On October 25, both the children began to complain of feeling ill, the inquest heard.
Bobby appeared to trip on his way into the hotel restaurant and a waiter asked the family if they wanted to see a doctor, which they declined.
Christi complained of a headache and a woman running the children's holiday club said she had felt unwell during the morning.
After lunch that day, Christi went to sleep in the bungalow for a couple of hours and woke up feeling better.
But after going out for dinner later in the evening, both children said they felt sick and had headaches.
Mrs Shepherd, 35, a teaching assistant, told the inquest that she began to feel dizzy and sick as soon as she got into bed that evening.
About 10 minutes later, the couple heard Christi crying and being sick.
Mrs Shepherd said she could hear Bobby whimpering and they both went to comfort the children before losing consciousness themselves.
The coroner said to Mrs Shepherd as she gave her evidence:
"You went to Bobby and lay next to him on the bed. You were stroking his hair to try to comfort him. You think at that stage you lost consciousness.''
The couple both woke up in hospital days later after the maid foudn the children dead and adults in comas.
Mr Shepherd told the inquest:
"When Mr Richard Carson, the health and safety executive of Thomas Cook, gave his evidence in the criminal trial in Corfu, his defence was that he had no health and safety qualifications so could not possibly have known anything was wrong. That shocked me.
``I would like you, sir, to ask the past and present CEO of Thomas Cook why they carry out health and safety audits on hotels they send their customers to using unqualified health and safety auditors, and do they not think it would be appropriate when putting their clients in accommodation to get them inspected using fully-qualified auditors who know what dangers to look for?
``There were massive gas tanks at the hotel, there was a gas warning light on the side of the boiler house. It is inexcusable for these to be missed and Thomas Cook should not be putting their guests' lives at risk by using unqualified staff to carry out health and safety audits.
``I firmly believe my children would be here today if Thomas Cook had carried out an inspection of the boilers.''