Huddersfield Couple Desperate To Find Treatment For Son's Brain Tumour
25 January 2017, 06:00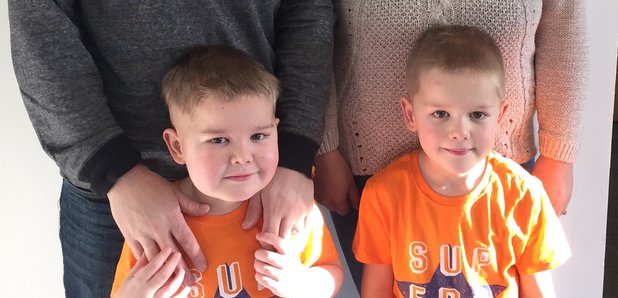 A Huddersfield couple who've been told their 5 year old son has less than 18 months to live - are raising money to pay for experimental treatments.
Zack Barrett was diagnosed with an inoperable tumour in his brain stem in November.
Despite knowing they might not be able to save his life, his parents Katie and Ryan hope by taking part in trials they'll be able to have more time with him and help other children in the future.
Zack is an idential twin, and his parents say they're staying strong for him and his brother Leo.
They're raising money to pay for the trials and to give Zack as many experiences as they can in the time he has.
There's more information here.