Ed's Coming Home!
20 September 2018, 10:21 | Updated: 20 September 2018, 12:17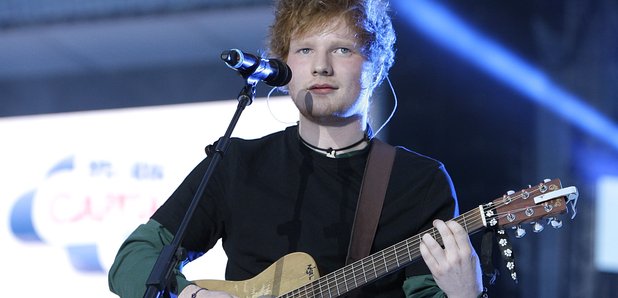 Ed Sheeran's announced what he's calling 'homecoming' performances in West Yorkshire.
He'll play two shows at Roundhay Park in Leeds.
The star was born 20 miles away in Halifax.
He's following in the footsteps of Michael Jackson, Madonna and Robbie Williams by playing the park.
His team are maintaining their strict stance against anyone using unethical secondary ticketing sites. The UK shows on this tour will use "paperless" ticketing technology which means that the credit or debit card of the purchaser of the tickets will become their ticket. They say it's to stops secondary sites and ticket touts being able to resell tickets at inflated prices and ripping off fans.
Fans who become unable to go to the shows will be able to sell their tickets from November 1st to other fans at the price they paid + a booking fee at their point of purchase.
The promoters urge all customers to only use the official ticket sites listed at Edsheeran.com and are reminded that Viagogo.com is not an official ticket vendor for this tour.
As per the 2018 stadium tour, the promoters will be monitoring the sales transactions in close conjunction with the National Trading Standards Cyber Crime team to identify multiple purchases which are in contravention of the terms and conditions for the sale of the Ed Sheeran tickets and cancelling all tickets purchases that contravene these terms and conditions.