Four Jailed Over Cash for Crash Scam in which Woman Died
28 February 2017, 17:33 | Updated: 28 February 2017, 17:35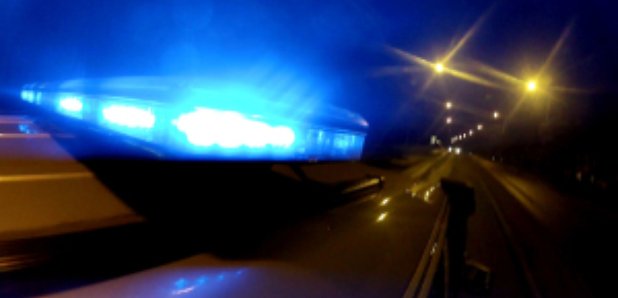 Four men have been jailed for their parts in a "cash for crash'' scam which left an 88-year-old woman dead, court officials have said.
Betty Laird died from injuries she sustained in the collision, in Leeds, which was planned by the men in an attempt get money from insurers.
Sabir Hussain, Raja Hussain and Mohammed Ubaidullah were jailed at Leeds Crown Court for Mrs Laird's manslaughter and conspiracy to commit fraud.
Shahrear Islam Miah was also jailed for conspiracy to commit fraud after being cleared of the manslaughter charge.
They received sentences totalling 37-and-a-half years for the offences.
Mrs Laird died from her injuries after the Renault Kangoo she was a passenger in was in collision with a Volkswagen Passat on Old Lane, Beeston, Leeds, on September 10 2014.
Ubaidullah, who was in the car with Sabir Hussain and Raja Hussain, later told investigators the collision was not a genuine accident but a deliberate act as part of a ``cash for crash'' scam.
He said Sabir Hussain was the driver of the car.
Hussain, Hussain and Miah were convicted on Monday by a judge who discharged the jury after attempts were made to bribe five of its members to reach certain verdicts.
Ubaidullah, who also received a jail sentence for attempting to pervert the course of justice, pleaded guilty to the charges at an earlier date.
Sabir Hussain, 25, of Beeston, Leeds, was jailed for 12 years; Raja Hussain, 31, of Beeston, Leeds, was jailed for 15 years; Ubaidullah, 29, of Ashton-under-Lyne, Greater Manchester, was jailed for six-and-a-half years; and Miah, 26, of Chadderton, Oldham, was jailed for four years.
In a victim impact statement read out in court on Monday, Mrs Laird's son John Laird said his mother was "made of strong stuff''.
He said: "Although mum was 88, she was still enjoying family get-togethers, Christmas lunches, holidays and days out with (her friend) Jeff. In particular, she loved bingo and would play at every opportunity.
"Like I said previously, she was made of strong stuff and most likely would still be here today if it wasn't for the greed of a group of young men, who collaborated and agreed on a scheme to make money and seem to have no regard for others and are only interested in fraudulent financial gain, no matter what the cost.
"I hope that their punishment fits their crime and that this kind of scheme is wiped out before any more innocent persons are killed or injured going about their normal everyday business.''
Mr Laird said the driver of the Kangoo, his mother's friend Jeff Grimshaw, died days after the collision from an unrelated cause, believing that he had caused Mrs Laird's death.
Sergeant Carl Quinn, of West Yorkshire Police, said he hoped the convictions and jail sentences would be a "stark warning'' to anyone involved in cash for crash schemes.
He said: "These men set out that day to deliberately cause a crash purely motivated by greed for money from a bogus insurance claim.
"Instead, their actions cost Betty Laird her life and left her family absolutely devastated.''