Investigation Into Leeds Fire
1 October 2018, 19:01 | Updated: 1 October 2018, 19:08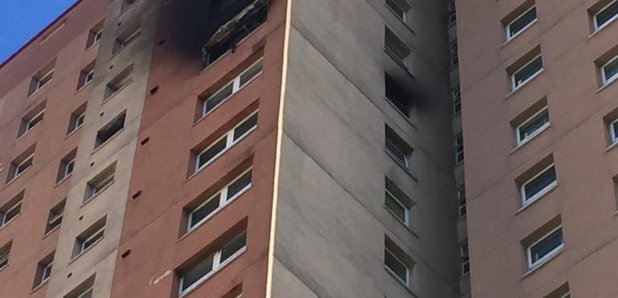 An investigation is underway into the cause of a fire at a tower block in Leeds
West Yorkshire Fire and rescue service say they were called to the fire at Cottingley Towers just after 10.30am. The fire was in a flat on the 20th floor and smoke could be seen billowing out of one of the windows. At its height six fire engines and 35 firefighters were at the scene.
4 people living in the tower block had to be rescued from the 20th floor but many had already got out of the building. No one was injured. The fire caused some damage to the window of the flat above but crews say it was quickly contained.
It took just under two hours to put the fire out and investigators are now looking into what caused it.