Jail For Child Abduction Offences In Rotherham
10 February 2015, 10:14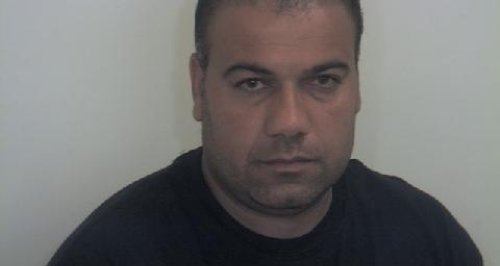 A man has been jailed after pleading guilty to child abduction and trafficking offences after abducting three young girls from a Rotherham park.
Vejuhadin Ghorbani, 37, of Park Mount, Rotherham, admitted one count of trafficking and two counts of child abduction.
He was jailed for three years at Sheffield Crown Court yesterday (Monday 9 February).
Ghorbani lured the girls, two aged 11 and one 13-year-old, into his car and took them to his home after meeting them in a park in Eastwood, Rotherham on the afternoon of Saturday 6 September.
The girls were reported missing at 10.20pm that evening when they failed to return home.

A large-scale search was launched for the girls, with significant police resources deployed from across the force to try to find them.
The girls left Ghorbani's flat and returned home the following morning and disclosed to police what had happened.
Ghorbani was arrested a short time later and was charged on Monday 8 September.
Investigating Officer Detective Constable Paul Rooney said:
'This man preyed on these young, vulnerable girls, the effect this had on them should not be underestimated.
'I would like to praise them for coming forward and reporting their ordeal to police and for the courage they have shown throughout this process.
'I would also like to thank the families for their trust and confidence in to secure this conviction and the local community for their help with the search.
'It is some small consolation for the victims and their families that Ghorbani has pleaded guilty and not forced them to relive their ordeal in court.
'We utilised trafficking legislation as we felt that most accurately described the actions of this man.
'This is a great tool to help us tackle crimes against children and young people. We hope that by securing this conviction we are sending a warning to those still choosing to exploit young people.
'South Yorkshire Police is committed to tackling all forms of child abuse and child exploitation and would encourage victims anyone with information about offences being committed against children to report it to us."
If you have concerns that someone you know could be a victim of child sexual exploitation contact the police on 101 or Crimestoppers anonymously on 0800 555 111. Always call 999 in an emergency.