Jamie Oliver Works With Leeds School To End "Holiday Hunger"
29 December 2016, 11:24 | Updated: 29 December 2016, 11:38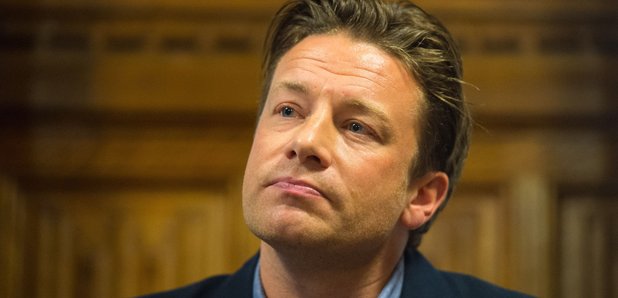 The TV Chef says children who are eligible for free school meals are going hungry out of term time.
In his new Channel 4 show, the 41-year-old father of five meets parents who are struggling to provide meals during the school breaks.
"There's a whole area of kids' nutrition that's completely slipped under my radar until now," Oliver says.
"When kids are off for their summer holidays, Easter holidays, we're seeing patterns where kids are really getting bad nutrition.
"They're not getting enough access to nutritious food, or even enough food.
"Holiday hunger is a really big issue ... we need to prove to people in power that (it) has to stop."
The star says that 1.7 million children from low-income families depend on hot, nutritious free school meals during term time.
He wants to see school canteens, in areas of need, kept open during the holidays with food waste - from supermarkets but still edible - served to children.
Richmond Hill Primary School in Leeds are already doing it and feature in Jamie's new show.
Headteacher Nathan Atkinson said: "We look at the children that are eligible for free school meals, those children don't suddenly stop being hungry in a holiday.
"We open the gates and we put food on a market stall where people are able to access it, take it home and cook it.
"And twice a week we have a cafe where people can come in, have a cup of tea and take away some food."
Jamie added: "Teachers, councillors, parents, MPs, this is something together we've got to tackle. The campaign starts here."