Jo Cox: 1974-2016
17 June 2016, 10:49
Jo Cox MP was Yorkshire born and bred and represented the constituency of Batley & Spen since the 2015 General Election.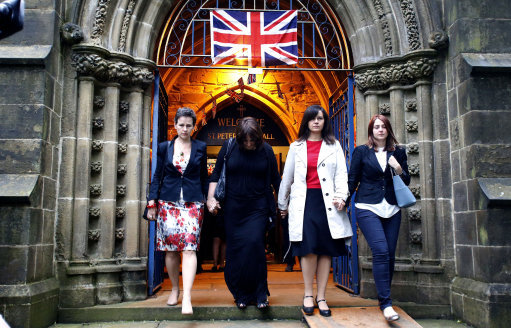 ABOVE: Colleagues of Jo Cox's leave a vigil service for her at St Peter's Church Birstall
When she wasn't in Yorkshire, she lived with her husband Brendan on a houseboat on the Thames in London.

They have two young children, aged 5 and 3.

Jo graduated from Cambridge University in 1995 and worked as an adviser for former Labour prime minister Gordon Brown's wife Sarah, and Baroness Kinnock.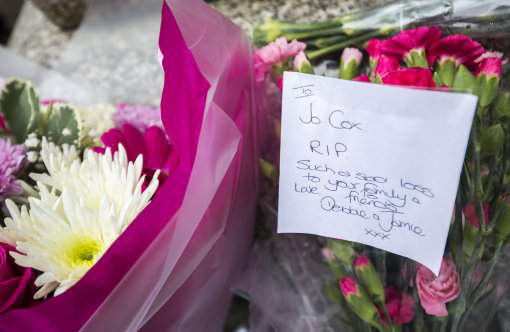 ABOVE: Floral tributes left in Birstall in memory of Jo Cox MP


Mrs Cox was a vocal advocate for the victims of the Syrian civil war and abstained in last autumn's contentious vote on allowing British military action in Syria.



Mrs Cox set up the All Party Parliamentary Group on Syria with Conservative MP Andrew Mitchell.

Writing in the Daily Telegraph he described her as "a force of nature, a 5ft bundle of Yorkshire grit and determination absolutely committed to helping other people''.

Predicting she would have one day joined the Cabinet, he said she was "uninterested'' in arguments based on party lines and "just wanted to do the right thing''.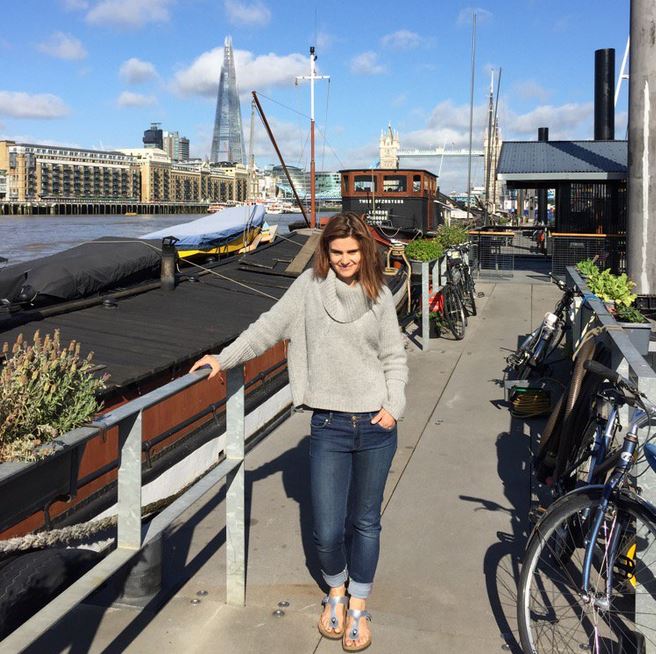 ABOVE: Jo Cox's huband Brendan posted this picture of Jo on his Twitter account after news of her death

The International Development Secretary also described the `"fearless'' way she gave the Russian ambassador a "rollicking'' over his country's actions in Syria, leaving the diplomat "discomfited'', and said the best word for her was "ballsy''.

Birstall vicar the Rev Paul Knight described Mrs Cox as "passionate'' about serving her community.

He said:
"She was so proud of representing this community - it seemed to be one of her passions and her aims from early on.

"Right from the beginning, when I met her and talked with her, I could see her passion and that she really wanted to serve this community and make it a better place - improve people's lives.''