Leeds: Drug Gang Jailed
13 March 2015, 06:27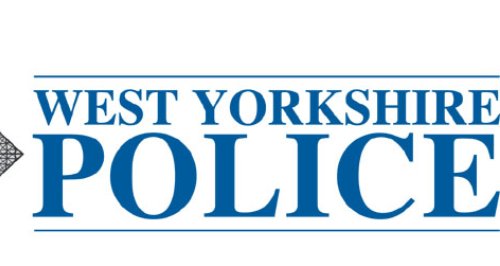 A drug-dealing gang who wreaked havoc on a Leeds estate have been jailed after being banned from the area in a landmark legal action brought by the police and council.
Operation Boypark saw the authorities working in partnership to secure injunctions under the Housing Act 1996, in advance of criminal prosecutions, to remove the group from the area where their behaviour had blighted the lives of residents.
Ten members of the group were shown to be involved in a criminal conspiracy to supply cannabis across north-east Leeds from their 'stronghold' in south Seacroft where they were responsible for serious anti-social behaviour which went unchallenged due to a culture of fear among the residents affected by it.
As well as overtly dealing drugs from a secluded cul-de-sac - where none of them lived but where they congregated at all hours of the day and night - the group were involved in assaults, drove off-road motorbikes and cars dangerously, and were generally an intimidating presence in the area.
Key members of the group come from long-established local families and benefited from an entrenched 'not a grass' culture which exists within the community whereby anyone who reports incidents to the authorities faces being ostracised and systematically targeted with reprisals.
Members of the group had been known to the police over the years for their involvement in burglary and car crime but local neighbourhood policing officers had started to notice a change in their behaviour. They were cleaner and more smartly dressed, started to congregate in different areas, were driving cars rather than using illegal motorbikes, were with unfamiliar associates and were getting stopped in possession of cash or in cars where drugs were found.
These factors suggested they had moved into drug dealing, which intelligence gathering work by local NPT officers supported by plain clothes work later confirmed. As well as delivering drugs using a 'ring and bring' hotline – dubbed the Razza Line - they openly sold drugs from a cul-de-sac on Foundry Mill Terrace.
The location lent itself to their illicit trade as it was fairly private, strangers were instantly recognisable, and it was hidden from the council CCTV system that covers much of the area.
After authority was sought under the Regulation of Investigatory Powers Act, covert cameras were installed by the police in July 2013 and over three weeks filmed the group's activities.
The footage captured multiple drug deals to people visiting the street in cars or taxis as well as violence including a prolonged assault witnessed by a number of young children and a separate assault on a police officer. Between July 5 and July 27 there were estimated to be around 328 instances of drug related activity, involving either apparent drugs deals or cash and drugs changing hands between the subjects.
Members of the group were also seen driving off road motorbikes and cars dangerously and while disqualified and uninsured.
As a result of what the filming had captured, officers simultaneously executed nine warrants at addresses linked to the group and made a number of arrests and seized drugs, cash and other evidence, including 48 mobile phones.
A number of vehicles, including 10 motorbikes, three cars and a quad bike which has been repeatedly used illegally or anti-socially were also seized. Most were destroyed and a stolen motorbike was returned to its owner in Warwickshire.
On the day of the operation, officers from the local neighbourhood policing team put up posters and gave out flyers to inform and reassure the local community and encourage people to come forward with information.
Over the next few months a total of 21 suspects were arrested and given bail conditions which helped to manage their offending and protect the community.
A Crown Prosecution Service lawyer was assigned to the operation at an early stage to review the investigation as it progressed and advise on the evidence required for successful charges.
A comprehensive evidence package, including footage, forensics, seized items, phone analysis, social media and police interviews was brought together resulting in 15 people being charged with conspiracy to supply drugs.
Partnership work between West Yorkshire Police and Leeds City Council saw the authorities take a wider look at the subjects of the investigation to see what other opportunities existed to address their behaviour through areas such as housing and social care.
As part of this work it was decided to begin civil proceedings to seek injunctions under the Housing Act that would place a range of conditions on the subjects including exclusion zones and non-association.
The local housing office and Leeds Anti-Social Behaviour Team also issued a number of tenancy warnings and are progressing further enforcement action against council tenants linked to the investigation.
In November last year, the Operation Boypark evidence was used at Leeds County Court by Leeds City Council lawyers to successfully apply for injunctions against ten of those involved.
This effectively banned them from the area of their offending, which is bordered by York Road, Foundry Lane, South Parkway and Fearnville sports field, other than to visit specific relatives or doctors' appointments, and from associating with each other. It also banned them from possessing controlled drugs or behaving anti-socially in the area.
Injunctions were made against ringleader John Kitchen, aged 24, of Tarnside Drive, Seacroft; Kieran Marshall, aged 24, of Tarnside Drive, Seacroft; Gareth Pollard, aged 21, of Boggart Hill Drive, Seacroft; Michael Pollard, aged 28, of Lombard Street, Halton Moor; John Paul Varley, aged 24, of Brander Road, Gipton; Darren Kaye, aged 27, of Borrowdale Terrace, Seacroft; Steven Kaye, aged 25, of Dufton Approach, Seacroft; Mark Deval Hall, aged 26, of Inglewood Drive, Seacroft; Steven Fargher, aged 25, of Boggart Hill Drive, Seacroft, and a 17-year-old youth.
The conclusion of the criminal proceedings at Leeds Crown Court today saw Darren Kaye, Steve Kaye and Kieran Marshall sentenced to three years and two months in prison. Michael Pollard received a two-year sentence and John Paul Varley was jailed for two and a half years. Gareth Pollard and Timothy Lee Hall, aged 19, of Amberton Grove, Gipton, were sentenced to 14 months custody. The 17-year-old, who cannot be identified, was given a 12-month drug treatment and testing order.
Kitchen and Deval Hall are due to be sentenced at a later date. Steven Fargher was subject of the injunction only and not criminally convicted.
Chief Inspector Matt Davison, who heads neighbourhood policing in north-east Leeds, said:
'Operation Boypark has been a landmark legal case in Leeds. It clearly demonstrates how partnership work by local neighbourhood officers and council colleagues can provide a lasting long-term solution to a situation where criminality and associated anti-social behaviour was having a massive negative impact on the lives of the law-abiding majority of residents in Seacroft.
'"This group were the most disruptive and problematic element in the area. They had a complete disregard for the impact their behaviour had on others and were convinced that the 'not a grass' culture would protect them from the authorities.
'The joined-up, multi-agency approach that was brought to bear under Operation Boypark took them completely by surprise. Not only did it target their offending through policing and criminal justice methods, it saw us working closely with the local authority to identify other options to affect their behaviour, which ultimately led to the injunctions.
'These were negative role models of the worst kind who were already creating 'apprentices' from younger people in the area and if left unchallenged would have continued to have a really damaging effect on the community.
'Now they have been removed from the area by this joint action we hope it will provide an opportunity for the community to move forward positively."
Councillor Mark Dobson, Leeds City Council's executive board member with responsibility for Safer Leeds said:
'Anti-social behaviour is a real blight in our communities, and I hope the tremendous hard work, time and dedication which was undertaken as part of Operation Boypark to secure these convictions, send out a clear message of the steps we are willing to take in order to put a stop to it.'