Leeds United Help Raise Money For Sick Leeds Boy
27 October 2017, 10:23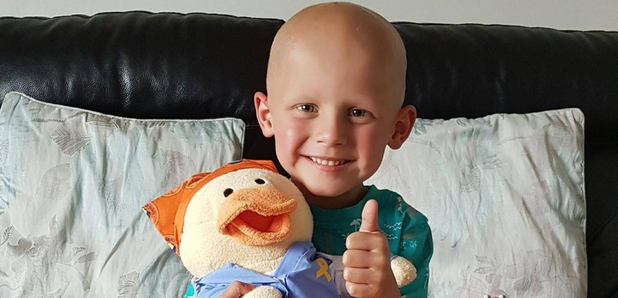 Players and staff at Leeds United are donating their day's wages to help raise money for a 4-year-old boy who has cancer.
Toby Nye was diagnosed with stage 4 neuroblastoma in January.
His family are now trying to raise £200,000 for specialist treatment, which isn't available on the NHS.
His mum Stacey Worsley has told Heart: "Everybody thinks footballers earn a lot of money. But they might do. But everybody else that works down at Elland Road don't obviously earn the same amount of money. So for them to do that as well is absolutely amazing.
"It's been a massive struggle to raise what we need, even a small portion of it. So for Leeds United to step in and help us is absolutely amazing. It makes us feel like there's a light at the end of the tunnel. Toby's going to get the life-saving treatment that he needs."
Toby and his brother will be mascots at Leeds' game against Sheffield United tonight.