Man Jailed After Killing Father and Daughter In Wakefield House Fire
9 November 2017, 14:50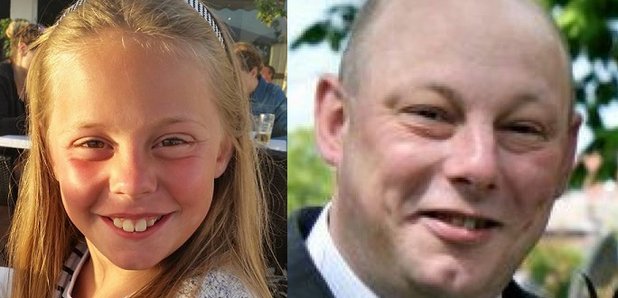 A burglar who killed an eight-year-old girl and her father when he set fire to their house to destroy evidence of a break-in across the street has been jailed for 20 years.
Daniel Jones, 29, was found guilty of the manslaughter of Andrew Broadhead and his daughter Kiera following a trial at Leeds Crown Court last month.
Mr Broadhead, his wife Sara, and their daughters Mia and Kiera, were asleep in their home in Wakefield, West Yorkshire, in the early hours of October 19 last year when Jones poured petrol through their front door letterbox and set it alight.
Mrs Broadhead and elder daughter Mia managed to escape, but Mr Broadhead, 42, and Kiera were overcome by the rapidly spreading smoke and fire and were later pronounced dead at the scene in Ash Crescent, Stanley.
The jury heard how Jones, 29, was worried that CCTV footage from the home would reveal a raid he carried out three days earlier.
In October a jury found him not guilty of two counts of murder but guilty of two counts of manslaughter.
Opening the trial, Jonathan Sharp, prosecuting, told jurors: "I make it plain from the outset that Daniel Jones did not set fire to the Broadheads' house because he had some sort of grudge against them.
"He did it because he wanted to destroy evidence of another crime that he had committed a few days earlier."
Debt-ridden Jones stole a safe from a friend's house in Ash Crescent in the early hours of October 16, the court was told.
The friend quickly became suspicious that Jones was the culprit and invited him to his address on the evening of October 18.
Jones was challenged about the theft and denied it but was then told that CCTV in the neighbourhood, including the Broadhead family home could have caught him in the act.
Jones's friend told him the Broadheads were on holiday and due back in a few days.
But that information was incorrect and the family returned home earlier on October 18, jurors heard.
Jones, of Spawd Bone Lane, Knottingley, was sentenced at Leeds Crown Court by Mr Justice Morris.