Manchester Bee Unveiled At Meadowhall
7 December 2018, 10:39 | Updated: 7 December 2018, 10:40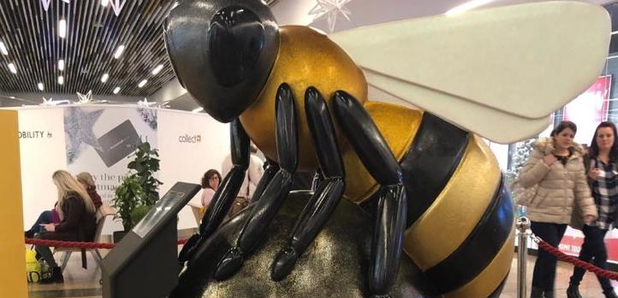 A giant bee sculpture, that was one of a hundred on display around Manchester following the Arena bombing, has been brought back to Sheffield.
Beedazzle has been unveiled at Meadowhall Shopping Centre, in memory of Kelly Brewster who was from Sheffield and died in the attack.
32-year-old Kelly was one of 22 people killed in the bombing at the Ariana Grande concert in May last year.
The bee was won at auction in October by 13-year-old Amelia Mae Thompson, who was at the concert that night and survived the attack.
She's been fundraising to get enough money to bid for the bee, and bring it back to Sheffield in memory of Kelly and the other victims, and in support of other survivors.
Amelia told us: "When it was revealed I felt very overwhelmed and I was so happy. It looked so beautiful and I was so proud."
The bee will be on display at Meadowhall for the next three months.