Yorkshire MP Says Lack of Women in Cultural Industries 'Woeful'
7 February 2017, 19:01 | Updated: 7 February 2017, 19:02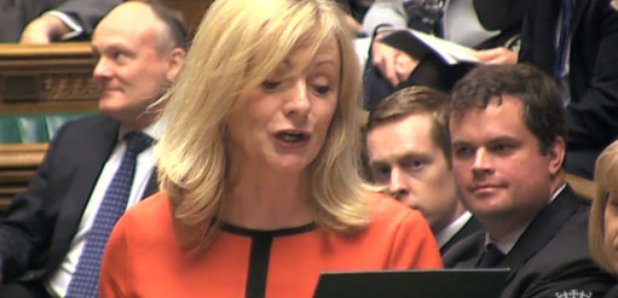 The lack of women working in the cultural industries is "woeful'' and more needs to be done for those with parenting and caring responsibilities in order to help sustain their careers, MP Tracy Brabin said.
Ms Brabin, a former actress who became Jo Cox's successor as MP for Batley and Spen in October 2016, said that despite the UK film and TV industry growing in recent years, the number of working females, particularly expectant mothers, is diminishing, and that this trend is also apparent in politics.
She said that "mothers and carers are under siege'' in the industry.
Delivering the keynote speech at the Raising Films Industry Summit, she said: "Freelance workers - actors, writers, film-makers - we don't have the luxury of company maternity pay, so you decide to have a baby as an actor and financially you fall off the fiscal cliff because you're on state maternity.
"And once you start to show (in pregnancy) as an actor you are absolutely, totally invisible.''
Ms Brabin said: "It's an extraordinary industry to be in. The jobs are there, but women's participation has fallen in an industry that's growing.
"Women comprised 4% of directors of the 1,000 top grossing films between 2007 and 2016.
Listing other "galling'' statistics, including that in the 2015-2016 television season, there were no female directors behind 91% of new TV series, she said that women are "being airbrushed out of the picture''.
Ms Brabin said "it is a wider problem'' and that it is not just in the film and TV worlds that this is happening and that the number of women MPs has also "stagnated'' in recent years.
She said the risks of stepping out, as an actor, film-maker or politician, are huge, particularly for those with families.
The ex-Coronation Street actress has supported Raising Films, a campaign and community for parents and carers in the UK film and TV industry, since its inception in 2015.
The organisation is now launching the Family Support Fund in association with the Cinema and Television Benevolent Fund (CTBF), a 12-month pilot scheme offering financial support to professionals working in the UK screen sector.
Ms Brabin said the Family Support Fund's initiative, which includes the enabling of financial assistance for childcare for people in the creative industries, is a ``brilliant opportunity for everybody who has caring responsibilities''.
She said "we need to challenge the gender pay gap'' that is still prevalent and that audiences need to "support the opening weekend of women's films'' in order to give them a chance at creating more movies.
Actress Charlotte Riley, Raising Films' first ambassador, added: "Balancing work or a career with child care or any form of caring for others is a universal challenge, we know it is not unique to the screen industries.
"However, a study has shown that 14% of women in the UK film industry are mothers compared with 74% in other industries, so there is cause for concern there and the film industry is especially uncompromising in allowing people to work in more bespoke and flexible ways.''