Murder Appeal John Luper 11 years on
16 February 2015, 08:30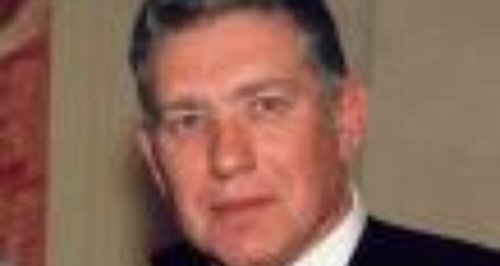 Detectives are continuing to appeal for information about the murder of a Leeds businessman who was killed during a robbery at his home 11 years ago.
John Luper was 57 years old when he died during a robbery at his home in Sandmoor Drive, Alwoodley, on February 17, 2004.
Mr Luper was attacked by a group of four or five masked men as he walked his dog near his neighbour's driveway at about 11.30pm the previous night before being dragged back to his home.
His wife, daughter and the family's au pair were tied up with duct tape and left in an upstairs bedroom before the suspects left the property.
When they managed to free themselves, they found Mr Luper unconscious on the kitchen floor.
Police were called to the scene at 1.45am and despite attempts to resuscitate him he was pronounced dead at the scene. A post mortem examination showed he died as a result of asphyxiation.
Jewellery and cash totalling around £100,000 were taken during the robbery. Among the pieces of jewellery was a rare Cartier watch that was platinum with vertical rows of diamonds either side of the face.
It was one of only four that were sold in the UK at the time. Officers are still keen to hear from anyone who may have been offered such a watch for sale.
Detective Superintendent Simon Atkinson, who is leading the investigation, said:
"The fact that 11 years has passed since John Luper's death has not lessened how determined we still are to get justice for his family.
"We are continuing to actively investigate his murder and this includes forensic work that could help us to identify those responsible. The scientific techniques available to us are developing all the time and we remain hopeful that they will yet provide us with the evidence we need.
"We are convinced that there are people out there who have the information we need to know about who was responsible.
"It is likely that those answers lie within the criminal fraternity who will have been aware of the murder at the time and will have discussed it over the years.
"Allegiances often change over the years and it may be that people are in a better position now to come forward and tell us what they know. I would urge anyone who has such knowledge or was perhaps on the periphery of this incident to contact us directly or call Crimestoppers anonymously.
"John Luper was taken from his family in the most appalling circumstances and is understandably still very sorely missed by them. We remain fully committed to bringing those responsible to justice."
Anyone with information is asked to contact West Yorkshire Police's Homicide and Major Enquiry Team via 101. Information can also be passed anonymously to Crimestoppers on 0800 555 111.