NHS Trauma Centres On Alert For Possible New Attack
26 May 2017, 13:31 | Updated: 26 May 2017, 13:33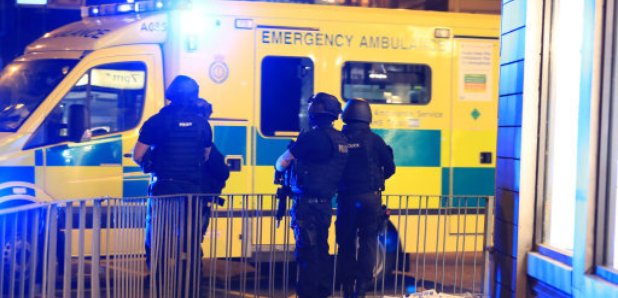 All 27 major trauma centres in England have been told to prepare staff for a potential terrorist attack ahead of the Bank Holiday weekend.
The major trauma centres in Yorkshire are Leeds General Infirmary, Hull Royal Infirmary, Northern General in Sheffield and Sheffield Children's Hospital.
The advice from NHS England includes asking surgeons to review treatment of blast and ballistic injuries, and ensure that all staff are familiar with major incident plans.
The message is a response to the raising of the national security threat from severe to critical, rather than any specific intelligence, but reflects the sense of heightened risk across law enforcement and emergency services.
NHS England has asked the centres to make sure staff review their role in emergency planning.
Staff have been advised to carry ID at all times and ensure they are aware of entry points to hospitals in lock-down.
The message comes after what is considered the success of the emergency response to the Manchester attack on Monday.
As part of the major incident plan, practiced as recently as last month, eight hospitals treated the injured and five ambulance services were involved.
An NHS England spokesman said:
"Since the [Joint Terrorism Analysis Centre] has announced the threat level has changed from severe to critical, this triggers long-standing, tried and tested NHS protocols reflected in this letter, which reminds NHS organisations of the precautionary measures they need to take ensure care is in place should it be needed."
Earlier, NHS England confirmed that after Monday's attack, 116 people received inpatient hospital care, with 75 people admitted across eight hospitals, including 23 patients in critical care units.
There are 14 children still receiving treatment at Manchester Children's Hospital, five of them in critical care.