Nick Clegg Loses Sheffield Hallam Seat
9 June 2017, 04:20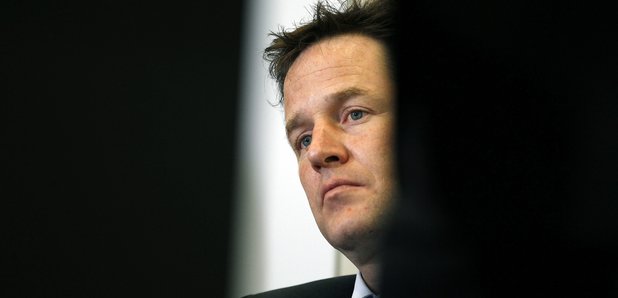 Former deputy prime minister Nick Clegg has lost his Sheffield Hallam seat in one of the most high-profile defeats of the night.
The ex-Liberal Democrat leader lost to Labour rival Jared O'Mara, who took Sheffield Hallam with 21,881 votes to Mr Clegg's 19,756.
A sombre-looking Mr Clegg said he had "never shirked from the political battlefield'' and warned of the "agonising'' future ahead for the next government that seeks to unite a divided country.
Congratulating his rival, Mr Clegg said it was "the greatest privilege of my political life'' to represent Sheffield Hallam for the last 12 years, as he issued a plea to parties to seek unity as they try to navigate the Brexit negotiations.
He said:
"I have never retreated from the political battlefield, I have always sought to stand by the liberal values I believe in but I of course have encountered this evening something that many people have encountered before tonight and I suspect many people will encounter after tonight, which is in politics you live by the sword and you die by the sword.''
Mr Clegg put concerns over the "excruciating task'' of negotiating Brexit at the heart of his speech, an issue he had fought hard over as party Brexit spokesman, and shaped by his experience as an MEP and EU trade negotiator.
Conceding defeat, he said:
"We saw that in the Brexit referendum last year and we see it here again tonight, polarised between left and right, between different regions and nations and areas of the country, but most gravely of all, this huge gulf now between young and old.
"My only plea would be to all MPs, including Jared, from all parties, is this, that we will not pick our way through the very difficult times that our country faces if in the next parliament MPs of all parties simply seek to amplify what divides them.''