Plans In Place To Protect Public Spaces This Christmas
23 November 2017, 09:15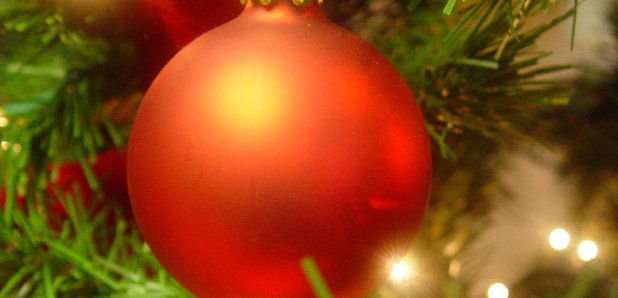 The safety and security of residents will be West Yorkshire Police's number one priority this Christmas, senior officers have advised, as plans are put in place to protect public spaces.
Shoppers, and those enjoying festive events, are being advised they may see a more overt policing presence in shopping centres and Christmas markets. It's part of reassurance work being carried out in partnership with shopping centres and local authorities.
Extra mounted patrols, dog units, and visible armed police officers will be among the resources seen out and about in communities as part of planned work to help keep people secure in crowded spaces.
It is possible there will also be enhanced security at some events, such as extra checks on bags and barriers.
The force is urging residents to carry on with their business as normal and enjoy the festive season, but to be alert and not alarmed and to report any potentially suspicious behaviour to the authorities.
At a more local level, meanwhile, policing districts will also be implementing their own regular Christmas operations to help residents enjoy a safer festive season.
These will include extra patrols during key weekend evenings as the Christmas party season begins and work to deter criminals operating in retail areas.
Assistant Chief Constable Russ Foster of West Yorkshire Police, said: "The festive season always sees an increase in organised events, shoppers using our stores and in the number of revellers using the night time economy.
"I want to reassure the residents that West Yorkshire Police is experienced in dealing with large scale policing events and has detailed plans for protecting public events over the Christmas and New Year period.
"There is no specific intelligence about an imminent threat to West Yorkshire over the Christmas season but we do plan extensively and have been working very closely with partners to review those plans and put appropriate resources in place for the festive season.
"If you do see a higher level of police activity in a shopping centre or market than you might expect, then please don't be alarmed or worry something is amiss.
"What we are doing is putting those resources in place to reassure residents and deter potential offending.
"Our principal advice, as it is at all times of the year, is to be alert not alarmed and remain vigilant. It is a fact that the terror threat level remains Severe which means that an attack is highly likely nationally, and for this reason we continue to urge anyone who see's suspicious behaviour to contact us".