Police Ask For 'Restraint' On Social Media Over Leeds Crash
9 March 2015, 13:05 | Updated: 9 March 2015, 14:33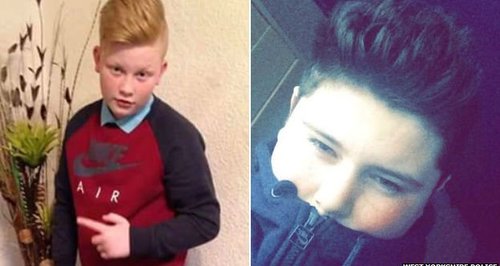 West Yorkshire Police ask for restraint on social media comments over the Leeds fatal crash
Police are asking people commenting on social media about a fatal road traffic collision in Leeds which caused the death of two teenage boys to show restraint.
Officers have been made aware of derogatory comments about the 21-year-old man involved, who remains seriously ill in hospital.
Kameron Walters, 14 and Joshua Van Veen, 15, are currently described as critical but stable in hospital following the incident in which a blue Peugeot crashed on the A62 Gelderd Road, Morley, on Saturday afternoon. George Wharton, 14 and Rhys Baker, 13, were fatally injured in the incident.
Superintendent Sam Millar, of Leeds District Police, said:
'This has been an appallingly tragic incident and it is understandable that emotions will be running high. That said, we would ask people to think very carefully about the nature of any comments they make on social media in relation to this incident.
'A comprehensive police investigation is underway that will establish the full circumstances around the incident and ensure that any offences arising from it are appropriately dealt with. We would ask that people refrain from speculation and allow the investigation to take its course.
'We understand that people will be very upset about what has happened but we would also ask them to consider all of the families involved in this incident before they post comments which could add to the trauma they are going through at the moment.'