Police Investigation Into Rape and Attempted Murder In Leeds
9 March 2015, 12:06 | Updated: 9 March 2015, 14:45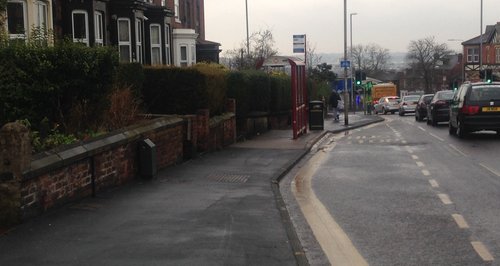 West Yorkshire Police are appealing for witnesses after a woman was injured in a serious sexual assault and attempted murder in Leeds on Friday.
At about 10.52pm on Friday, 6 March, officers were called to Beeston Road, where they found an 18-year-old woman with a head injury.
The woman was taken to hospital, where it was discovered she had also suffered serious hip injuries.
A massive police investigation was launched into the incident and officers are carrying out high visibility patrols in the area to offer a reassuring presence to members of the public and to support those involved in the investigation.
Detective Chief Inspector Elizabeth Belton, of Protective Services (Crime), said:
'This is a crime that has shocked the local community. We carried out an information seek last night in the area and people told us how disgusted they were at what happened.
'I also want to put an end to unhelpful speculation that this was a racially motivated attack - the victim in this was Asian, as is the person we want to speak in connection with the incident. This was not racially motivated.
'I am appealing directly to the community to help solve this terrible crime and we have a number of points we need the public's help with.
'Firstly we want to speak to a lady who had been standing at the bus stop where the incident happened before getting on to a bus - we think either the number 1 or number 74 bus.
'We also want to speak to man seen running around the Beeston area on Friday night. We also want to hear from anyone who saw a man matching the description already issued who was acting suspiciously. We think the man has been in the area for some time before the incident and may have attracted attention.
'I would also appeal to anyone who saw a man with blood on his shirt in the area that night. I would encourage people to think - was there something out of place - or did someone come home with blood on their shirt? This is no time for family loyalty - this was an horrific incident and the victim is lucky to be alive.'
As a result of the incident the victim was taken to hospital where it was discovered she had also suffered serious hip injuries.
A man officers want to speak to in connection with the incident is described as, Asian, in his early twenties, of slim build with receding dark hair.
Anyone who saw a man of similar description in this area at around the time stated is asked to contact police on 101 or Crimestoppers anonymously on 0800 555111.