Rapist Jailed at Sheffield Crown Court
19 July 2017, 19:20 | Updated: 19 July 2017, 19:21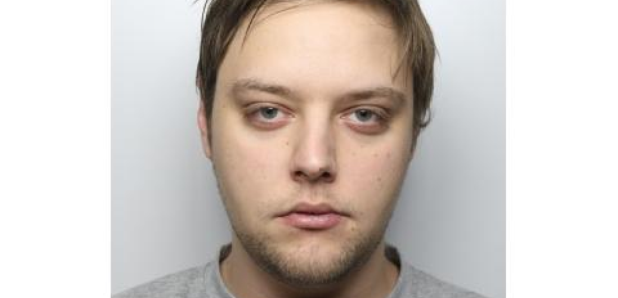 A rapist who acted out his vile fantasies on a student he met through a dating app has been described as a "truly depraved individual'' and a "dangerous, perverted monster'' by police after he was jailed for 17 years.
Officers have praised the "exceptional bravery and courage'' of the 25-year-old woman whose determination to see her attacker behind bars was vindicated on Wednesday after Leo Del Pellegrino, 26, was found guilty of nine counts of rape, one count of attempted rape and one count of sexual assault by penetration, South Yorkshire Police confirmed.
Pellegrino, of School Lane in Addlestone, Surrey, was jailed for 17 years and made subject to an extended licence period of a further five years due to the danger he poses.
A jury heard how he subjected the woman to a "violent, prolonged and degrading series of sexual acts'' as he raped her at knife point.
Del Pellegrino cut the student with a knife, tied her hands together and took photos of her during the assaults which he threatened to publish.
Detective Constable Leon Hobson said: "This vile and depraved individual also wrote obscene graffiti on the woman's body before thankfully, she was able to escape and call for help when Del Pellegrino fell asleep.''
DC Hobson explained how Del Pellegrino was persistent in his efforts to meet the victim in November last year, who reluctantly agreed out of politeness.
He then persuaded her to let him into her flat, under the guise of using the toilet.
The officer said: "Shortly after, he subjected the woman to a violent, prolonged and degrading serious of sexual acts, during which he raped her at knife-point multiple times.
"He also cut her with a knife, tied her hands together and took photos of her during the acts, which he threatened to release if she ever told anyone.''
Mr Hobson said the victim travelled from China to give evidence and see her attacked jailed by Judge Julian Goose QC.
The officer said: "I cannot quite put into words the exceptional bravery and courage this woman has shown in travelling back to Sheffield, where she was a student at the time of the offence, to give evidence.
"She has come back alone and as a result of Del Pellegrino pleading not guilty has had to re-live what happened and re-tell her story to the court.
"Her determination to see that he was made to answer for his crimes is nothing short of inspirational. The victim deserves an enormous amount of praise.
"The fact that this dangerous, perverted monster is now behind bars is a testament to her and the relentless work of the Sheffield Safeguarding Adults Team, in conjunction with the Hi Tech Crime Unit, who were all determined to see Del Pellegrino jailed for his sick crimes.''
Mr Hobson said Del Pellegrino had searched the internet for pornography depicting rape and it became clear he was "a truly depraved individual who had sought to act out his fantasies.''
Before the trial, he pleaded guilty to six counts of possession of indecent images of children and extreme pornography, police said.