Schools in North 'Need Urgent Attention'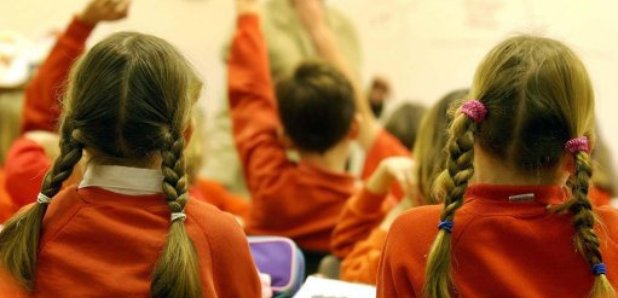 Schools in the North of England need "urgent attention'', according to the first report by George Osborne's Northern Powerhouse think tank.
The Northern Powerhouse Partnership (NPP), an independent body launched last year and chaired by the former chancellor, will release its first report in Leeds on Friday.
The report, developed with input from more than 200 businesses and civic and academic leaders, aims to identify what needs to be done to build a Northern Powerhouse where people want to live, invest and set up businesses.
It recommends "urgent attention'' is given to improving the performance and aspiration of schools in the region.
According to the report, the area loses 30,000 graduates a year as students choose to move away after completing their studies.
Also in urgent need of improvement are the transport infrastructure, fibre and broadband provision and the level of ambition in local decision making, the report said.
Mr Osborne said the region is at a "turning point''.
He said: "We can either make use of the momentum behind the Northern Powerhouse to really close the North-South gap, or we can let the moment pass and leave our country divided and the North left behind.
"Get it right and the northern economy will be £100 billion bigger, with more jobs and higher living standards for all.
"Many issues have been raised with us, from transport connections to devolution. But one challenge stood out: education.
"Our education system, right the way from the start of school to higher education, must provide the next generation with the skills, inspiration and training to fulfil their goals and build our economy.
"There is now overwhelming evidence that attainment at 16 is too low in the North, leaving us lagging behind the UK and international competitors.
"We also let go of far too many talented graduates.
"I will be asking a group of leading employers and education leaders to work together with the partnership to draw on the latest evidence and thinking to examine a number of key issues to put this right.''
A Government spokesman said: "There are 420,000 more children in the North at good or outstanding schools than there were in 2010 and statistics show the attainment gap between disadvantaged pupils and their counterparts is shrinking.
"But we know there is more to do and that's why we launched the Northern Powerhouse Schools Strategy review and committed #70 million to support educational improvement in the North.
"We have also named Scarborough, Oldham, Blackpool, Bradford and Doncaster as Opportunity Areas to benefit from additional funding and resources to promote social mobility.''
Labour's shadow education secretary Angela Rayner said: "This report from George Osborne's think tank is all very well, but let's not forget that he was a chancellor in a Tory government that presided over falling school budgets, a chronic teacher shortage and not enough good school places.
"The Tories' huge cuts to schools funding will hit schools in the North hard, making the problems highlighted in this report even worse. The Northern Powerhouse means nothing unless the Government is prepared to invest in education, skills and infrastructure.
"Theresa May must take action or the divisions between North and South will become even deeper, with working people paying the price for inequality.''