Yorkshire Flooding Latest
4 January 2016, 06:32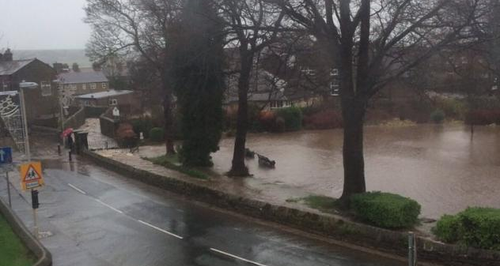 The clean up operation's underway cross Yorkshire after flooding brought Boxing Day misery to much of the region.
If you need advice about dealing with flooding, call The Environment Agency's Floodline anytime on 0345 988 1188
Update Monday 4th January:
Here is a list of current road, bridge and towpath closures in Calderdale borough. For updates please keep checking @Calderdale on Twitter.

• Elland Bridge, Elland – closed for the foreseeable future due to structural damage. Police will be there during the morning rush hour on Monday 4 January to help direct people. Diversions are in place – there is access from Brighouse via Elland Road / Park Road onto the bypass but not into Elland – please find an alternative route. The diversion to Elland is via the bypass / Stainland Road and into West Vale.

•Mayroyd Lane, Hebden Bridge – closed for safety reasons due to the condition of the lane following the flooding. Residents can use Palace House Road as the alternative.

•Midgley Road, Mytholmroyd – closed due to a collapsed wall.

•North Dean Road, Copley – closed due to the collapse of Copley Bridge.

•Scout Road, Mytholmroyd – closed due to a landslide.

•Footbridge between Bridge Lanes to Hebden Vale Centre, Hebden Bridge – footbridge closed.

•Towpath East of Woodhouse Road, Todmorden – canal towpath closed near Woodhouse Road.

•Footbridge between Hollins Mill Lane and playing fields, Sowerby Bridge – footbridge closed.
There are some temporary traffic lights which are causing some delays. Please be patient or if possible avoid these areas. The temporary lights are between Hebden Bridge and Mytholmroyd (investigations are underway following movement of the road) and in the centre of Mytholmroyd due to gas board works (the town centre temporary traffic lights are expected to be in place all week).
Other Road Closures:
* Otley A65 closed due to flooding between A660 and Lether Bank
* Tadcaster River Wharfe Bridge closed both directions due to structural damage between Mill Lane and New Street
* Cawood Bridge closed at King Street
* Norton Commercial Street closed due to flooding between Parliament Street and Welham Road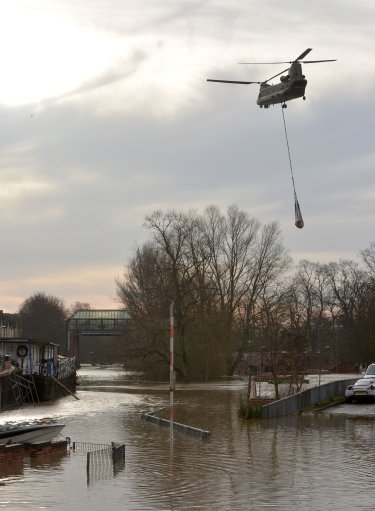 PICTURED: An army chinook helicopter airlifts equipment needed to repair the Foss Barrier on the River Foss in York following the weekend flooding.



The Met Office said rain overnight would be much lighter than the recent downpours, but Storm Frank - the sixth of the season - would arrive by this evening.

It has issued amber warnings with up to 40mm of persistent rain expected widely across Northern Ireland, west and south-west Scotland, Wales and north-west England - flooded by Storm Desmond - by tomorrow.

Twice that is possible - 80mm - over high ground, with some exposed areas in south-west Scotland and Cumbria warned they could be hit by 100-150mm.

It said the conditions were "not unusual for this time of year'' and comparable with the storms of the winter of 2013-14.

Met Office chief meteorologist Will Lang said:
"Everyone should be aware of the potential for disruption in places from further flooding and the impacts of the gales to transport.''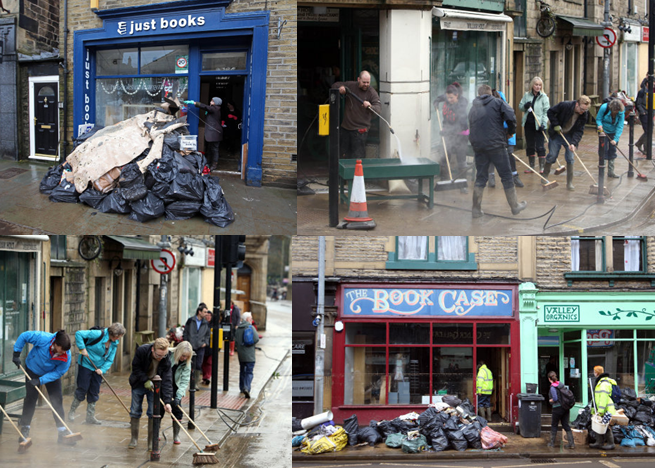 PICTURED ABOVE: The clean up operation's well underway in towns across Yorkshire, including Hebden Bridge


___________________________________________________________________________

UPDATED 28th December 2015

The Prime Minister has paid a visit to areas worst hit by flooding in Yorkshire, as the clean-up operation is stepped up.

David Cameron has tweeted to say he's met with members of the armed forces, helping the thousands of people who've been left homeless.

I've been meeting some of the military doing so much to help people hit by floods in York. pic.twitter.com/K5jnnRN8AE

— David Cameron (@David_Cameron) December 28, 2015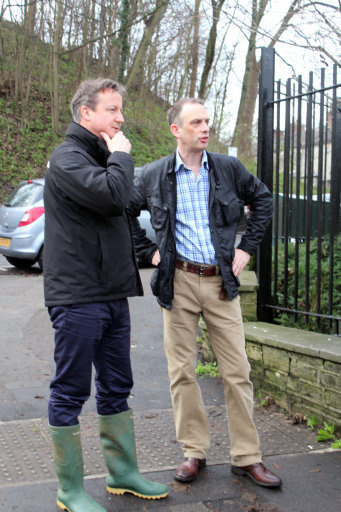 Prime Minister David Cameron talks to Chris Wardle, 46, whose first-floor flat on Skeldergate, a road in York city centre repeatedly hit by flooding, was surrounded by water. Mr Cameron defended funding for flood prevention during a visit to York after towns and cities across the north of England were inundated over Christmas.


Overnight, the number of Environment Agency Severe Flood Warnings has fallen from 24 to 7, but there's concern heavy rain forecast for Wednesday could bring fresh misery to those places worst affected.
In Leeds, it's estimated 2000 homes and 400 businesses have been evacuated.
In a statement last night, Leader of the City Council, Judith Blake said:
"While now is the time to be focussing on the wellbeing of our residents, and the condition of their properties and possessions, we will again be calling on the government for further significant investment in additional flood defences for Leeds.

"A preventable disaster like this must never happen again."

Meanwhile in York, one of the worst hit areas, flood levels have stabilised for the time being.
North Yorkshire Fire and Rescue say they have dealt with almost 200 flood call outs since Saturday morning. Most calls came from Skipton, Harrogate and York, with people stranded in houses or vehicles.

In Calderdale, more than £100,000 has been raised for victims to pay for emergency accommodation and clean up materials.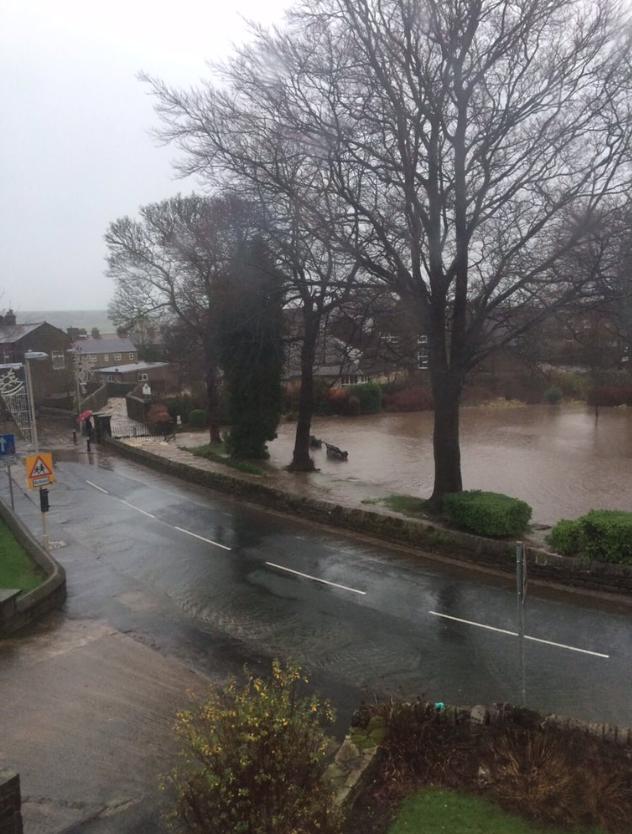 ABOVE: Flooding at Sutton in Craven near Skipton, Yorkshire
Though the flooding may be slightly easing, the safety advice and warnings from the emergency services still stand.
West Yorkshire Police Assistant Chief Constable Angela Williams, said :
"The flooding situation we have experienced in West Yorkshire is quite simply the worst we have seen in 70 years, according to our partners in the Environment Agency.
As a result we declared a major incident yesterday evening and received support from the Ministry of Defence who deployed 100 soldiers to assist with emergency and recovery efforts in Calderdale and Leeds.
I want to reassure residents that emergency services are doing all they can and we will continue to do so until this situation improves.
We want to thank members of the public for their support working with us, in what has been a truly dreadful and dangerous situation.
Again, I'd advise residents to stay safe, try and stay upstairs in properties that are flooded and to ring 101 if they feel they are in danger.
Please don't try and drive through roads or over bridges which are closed due to flooding. They are closed because they are dangerous and we have had numerous calls from residents trapped in vehicles which have become submerged when they have tried to cross flood waters.
Also, please don't play in flood waters. The water will contain debris and maybe dangerous. Please help us help you by not putting yourselves in danger and by staying safe."
Those who live near waterways who are concerned about flooding in their areas should check the Environment Agency floodline on 0345 988 1188.
The latest warnings from the Environment Agency are here
Public Transport
We want to keep you up to date with all the latest public transport news, the latest information can be found below...