Shipley Mum Scoops £14m on Lottery
22 February 2017, 15:15 | Updated: 22 February 2017, 15:17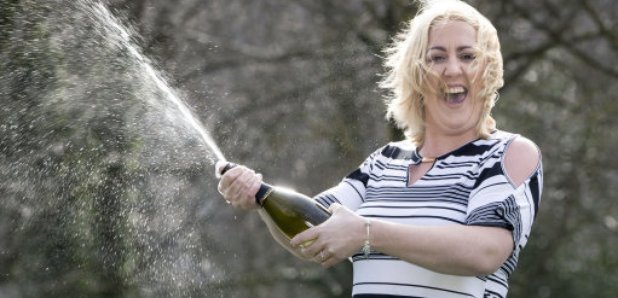 Three lottery jackpot winners are celebrating multi-million pound windfalls.
Single mother-of-four Bev Doran, 37, of Shipley, West Yorkshire, leapt out of bed when she learned she had won Friday's £14.5 million EuroMillions jackpot.
Ms Doran, who lives in a council house with her four children, is hoping to buy a family home after she discovered her windfall on Saturday morning.
Ms Doran, who is a carer for two of her children who have autism, was checking messages on her phone in bed when she found an email from the National Lottery, prompting her to check her account online.
She said: "I was still waking up when I logged into my account.
"I could see the jackpot amount but couldn't work out what I'd won.
"Then I slowly realised it was one UK winner and that that person was me.
"It was taking a very long time to sink in.
"I jumped out of bed and burst into my eldest son's bedroom.
"He was asleep but I was shouting 'I've won the Euros. I'm a millionaire.'
"All he came back with was 'What you on about?'
"It was crazy, my head was spinning and nothing made any sense.''
She immediately began looking for houses online, before going on a shopping spree and staying in a four-star hotel.