Tata Steel Sells Part of Business
9 February 2017, 19:14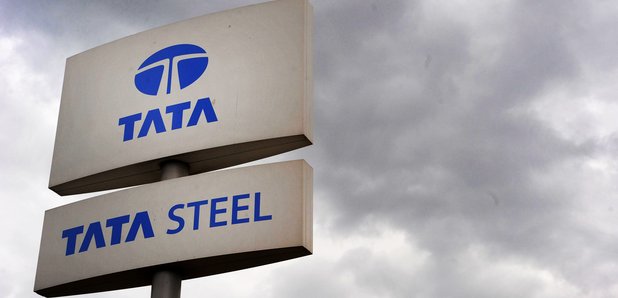 Tata has signed an agreement to sell its Speciality Steels business to Liberty House Group for £100 million.
The business employs 1,700 workers making products for the aerospace, automotive and oil and gas industries, and has several sites in South Yorkshire.
Bimlendra Jha, chief executive of Tata Steel UK, said: "This is good news for Speciality Steels and for Tata Steel's core business in the UK.
"For Speciality Steels, which is largely independent of our European strip products supply chain, this is an important step forward in securing a future for the business under new ownership. Today's news also marks another important step forward in realising a more sustainable future for our Port Talbot-based supply chain in the UK.
"Like our former Scunthorpe-based Long Products business which we sold last year, we will be handing over a business which has been transformed following difficult decisions to restructure and re-focus on higher-value markets.
"Employees, trade unions and the management team have worked incredibly hard at Speciality Steels to improve its performance and I'm delighted to say that the business is now on an improvement track which will enable it to thrive in the future.''
Roy Rickhuss, general secretary of the Community union, said the announcement was a "welcome step forward'' in securing the future of the Speciality Steels business.
"However, this is not the end of the process and there is still work to do before the sale is completed. Community has been campaigning for months for longer-term certainty for these highly skilled jobs and we will now engage more directly with Liberty to understand their plan for the business.
"The steelworkers concerned produce some of the world's most advanced steel products and we will need to be convinced this sale is in their best interests.
"We also need to see the Government do more to help support the future of Speciality Steels and create an environment in which the whole UK steel industry can survive and grow.''
Assets include sites in Rotherham, Stocksbridge and Brinsworth in South Yorkshire and centres in Bolton and Wednesbury, West Midlands.
Liberty said the deal secures the future of around 1,700 jobs directly, and thousands more in the supply chain.
It will make Liberty one of the largest steel and engineering employers in the UK with more than 4,000 workers at plants located across Britain.
Sanjeev Gupta, executive chairman of the Liberty House Group, said: "I am proud that we are acquiring a world-class business with a very skilled workforce and broad range of high-value products. It is one of only a handful of such operations in the world and I am confident it will flourish within our group.
"Fulfilling the next key stage of our Greensteel vision is incredibly exciting. We will now be able to melt scrap steel to create high-value-added products and I hope that, in due course, we will do so using renewable power.''
Business Secretary Greg Clark said: "Acquiring Tata's Speciality Steels business in South Yorkshire and West Midlands, which manufactures high-quality steel for some of the UK's world-leading industries such as aerospace and automotive, is a great opportunity for Liberty House.
"I look forward to hearing more about their expansion plans which secures skilled jobs at the business into the future.''