Welcome To Yorkshire Garden Gets Royal Visit
21 May 2018, 11:05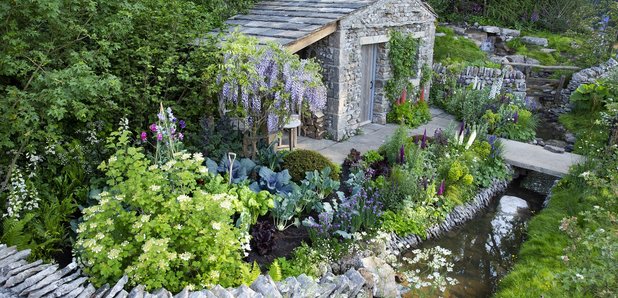 The Queen's visit to the RHS Chelsea Flower Show will include a trip to a Yorkshire Dales-inspired garden design.
The garden has been created by Yorkshire-born designer Mark Gregory, who is marking his 30th consecutive year at the flower show.
A Wensleydale sheep, representing the livestock found in Yorkshire, has taken centre stage in the garden and a cheese-making demonstration has been held in the stone bothy by Wensleydale Creamery.
Traditional Yorkshire entertainment was provided by members of City of Bradford Brass band, dressed in floral waistcoats by Wild Renata Flowers which is run by Leeds College of Art graduate Lara Sanjar.
Sir Gary Verity DL, Chief Executive of Welcome to Yorkshire said: "This garden beautifully brings the spirit of our great county to life in the heart of the capital. I hope everyone who sees it loves it as much as we do and puts a visit to Yorkshire at the top of their to-do list."