Win Your Chance To Be On Team Dixie Or Team Emma At Stockeld Park's Laser Adventure
10 May 2018, 00:00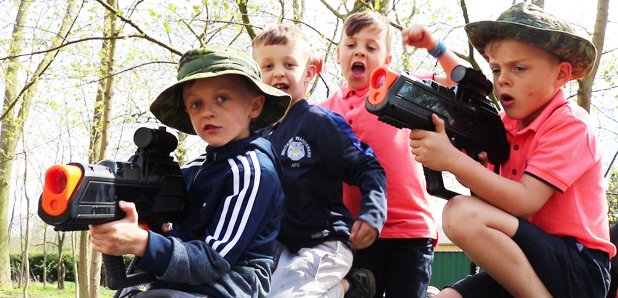 The Laser Adventure is a brand new outdoor laser tag gaming experience at Stockeld Park in Yorkshire that is sure to put even the best sharp-shooters to the test

It's an extremely versatile activity, suitable for boys & girls aged 7 and over, mums & dads and adult groups of friends or work colleagues.
The Laser Adventure offers you and your friends the chance to shoot your way to victory in the purpose-built woodland arena, using state-of-the-art laser tag guns which emit a harmless, infra-red beam which means that, unlike paintballing, there's no mess, and – best of all – no bruises.
With obstacles like the bomb shelter, the dugout, the pipeline and the abandoned vehicle, you and your team mates are going to need to be at your best to out-manoeuvre the opposing team.


Click here to find out more information about The Laser Adventure
For your chance to win a VIP laser adventure on Team Dixie or Team Emma, plus a return trip later in the year, just tell us whose team you'd prefer to be on: