Win Every Day with Chicken Tonight
25 June 2018, 00:00 | Updated: 25 June 2018, 16:29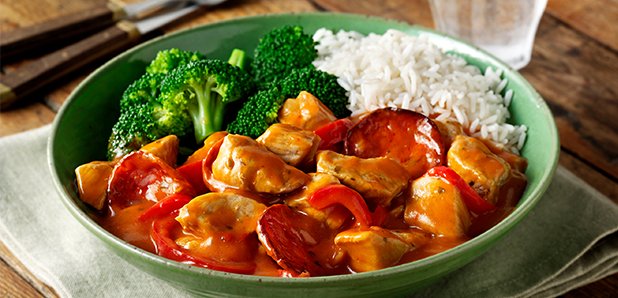 Heart have teamed up with Chicken Tonight to give you the chance to win prizes worth rushing home for every day in Drive with Rich Williams!
We'll be giving away loads of prizes worth rushing home for, from 4K TVs, to garden furniture that will make you the envy of your neighbours this Summer!
To win, just tell us the strangest reason that you've left work early! Rich Williams will then call you during Drive next week and if you answer the phone by saying 'I feel like Chicken Tonight', you will win!
On Monday, you could win a 4K TV; on Tuesday, a top of the range gas barbecue; on Wednesday, we'll be giving away a full garden set, consisting of a coffee table, outdoor sofa, chair and parasol; on Thursday, we're giving away bikes for the whole family and on Friday, you could win a Nintendo Wii with Wii Sports and Wii Fit!

Chicken Tonight comes in five delicious flavours that everyone in the family will enjoy. It makes chicken amazing, breaking up the monotony of the mid-week meal and inspiring you to create something quick and easy that makes amazing chicken worth rushing home for!

For information and some recipe inspiration, click here.
Enter now for your chance to win, just make sure you're looking out for a call from Rich Williams all next week!