Crocodile Spotted In Bristol
On Monday a Police Officer was flagged down after a bus driver claimed he had seen a crocodile on the loose in Bristol.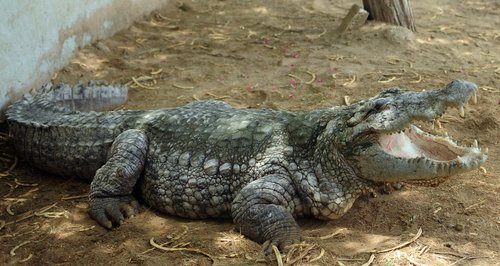 After a 6ft long crocodile was reported to be on the run in Bristol, Police have been on alert.
Nick Gargan, the Chief Constable of Avon and Somerset Police said the reptile had been spotted under Coronation Bridge in Bristol.
Here's what he had to say on twitter:

When asked by one Twitter user whether there was a crocodile on the loose, Gargan replied: "It may mean precisely that, madam. No need to stay indoors - but you may want to think twice before you go water-skiing."
Ask the Expert
On Tuesday Heart Breakfast spoke to Dr. Adam Britton, a crocodile expert based in Darwin, northern Australia who also studied at the University of Bristol.
Here's what he had to say...
A Crocodile in Bristol - Call With an Expert
Follow The Croc, Live
And here are some tweets from you guys in the West Country about the croc!
A Crocodile's been spotted in Bristol, so we sent Spideyman to save the day
Recently Played Tracks
To listen live, choose your preferred station:
Stay tuned...
Now playing: Non-stop hit music
Deposit £10 to get a £40 Welcome Bonus - That's £50 to play bingo, slots and more!*
Over 50 tracks to make you feel-good. New album out now...
Local
Find your local four day weather report here.
Make Heart the soundtrack to your day and you could be a winner with great prizes up for grabs throughout the day.