Cambridgeshire: Deputy Crime Commissioner
The former Mayor of Ely has been appointed as the Cambridgeshire Deputy Police and Crime Commissioner.
Brian Ashton [pictured - right] will be paid £28,000 a year for two to three days work a week in the role supporting Sir Graham Bright, who was elected Commissioner last month.
Mr Ashton was put forward for the position, which the Cambridgeshire Police and Crime Panel has approved.
The Panel described Mr Ashton as "a confident and capable person with a good history of public service".
Mr Ashton is also a former leader of East Cambridgeshire District Council.
Sir Graham said: "When I put Brian forward for the role it was because of his experience in the public sector and his head for business.
The skills we each bring are complementary and I think we will work very well together for the people of Cambridgeshire and Peterborough.
I am delighted that the Panel shares my enthusiasm for his appointment."
Mr Ashton said: "I am delighted to have been approved for this important role to support Sir Graham with a broad and varied agenda.
I am committed to public service and am looking forward to working with Sir Graham and for the public.
I note the Panel's comments on the diversity of Cambridgeshire and Peterborough.
I will be working closely with Sir Graham, whose vast experience of working in Luton will inform our work to ensure that any issues are identified and addressed."
Conservative Sir Graham Bright is elected as Cambridgeshire's first Police and Crime Commissioner.
Recently Played Tracks
10am - 1pm
Text 'HEART' to 82122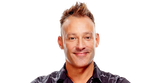 Stay tuned...
Now playing: The best feel good music
Deposit £10 to get a £40 Welcome Bonus - That's £50 to play bingo, slots and more!*
Over 50 tracks to make you feel-good. New album out now...