Ely: Parking Appeal From Fire Service
Cambridgeshire Fire and Rescue Service is asking drivers in Ely to park considerately, after a fire engine was prevented getting along a street.
A crew from Ely was returning to base after an incident on Tuesday and struggled to get through Fore Hill.
This was due to a number of cars and vans parked on both sides of the street.
Brett Mills, Watch Commander at Ely Fire Station said: "This road is an important access road but vehicles are often parked at either side for deliveries.
On this occasion, the gap between parked vehicles was so narrow we had to ask the owners to move the vehicles before we could get through.
Fortunately we were not on our way to an emergency, but if we had been this would have delayed us significantly.
What this highlights is the need to consider emergency vehicles even if you are parking for a short time as you never know when we might need to get through. A fire engine is 2.6 metres (9 feet) wide and 8 metres (26 feet) long.
Another consideration when parking is fire hydrants which should never be covered as crews may need to use them when tackling a fire."
It comes after a recent similar warning from the Fire Service about badly parked cars in Peterborough.
A fire engine on its way to a reported house fire, which turned out to be a false alarm, was not able to get to within 100 metres of the incident due to badly parked cars on Gladstone Street.
Warning after inconsiderately parked cars prevent firefighters reaching reported fire in Peterborough.
Recently Played Tracks
10am - 1pm
Text 'HEART' to 82122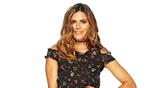 Stay tuned...
Now playing: The best feel good music
Deposit £10 to get a £40 Welcome Bonus - That's £50 to play bingo, slots and more!*
Over 50 tracks to make you feel-good. New album out now...