Cotswold Style
Cotswold Style Magazine is your essential guide to a modern, stylish life...plus travel, weekend in the city, style events, wine & dine, and home-style in the Cotswolds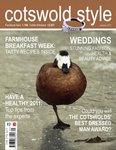 The May edition is available across Gloucestershire now or you can read the digital version here.
This month it's all about Personal Grooming across the seasons.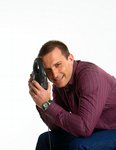 Heart's very own Niall Foster writes an article each month for Cotswold Style. Read his article below
Does your personal grooming regime change with the weather? Mine doesn't, but it is a question I was pondering recently. Thankfully now that the temperatures have risen above the category of cold that can without exaggeration be called 'Baltic' that we have known for the majority of the year so far, you may be considering venturing out with more flesh on show. If you haven't all ready braved the elements with bare legs or shoulders, you may soon if the forecast I have heard recently of a 'warm May' is true. So does this mean a change of routine?
I'm thankful for me it doesn't. Despite new terms coming in to the male grooming lexicon in recent decades such as 'metrosexual' and 'back, sack and crack' and the very new concept of a male spa, I won't be diverting from the tried and tested all year round routine of a daily shower, wet shave and moisturize supplemented by a monthly hair cut. Keep the hair closely cropped and you will avoid the need for any products and save time and money on lengthy washing and drying regimes. This is my thrifty and well practiced approach to personal grooming that has kept me in good stead for most of my adult life, and also highlights the difference in approach and expectation that divides the sexes, especially at this time of year.
As a shorts lover, I will have my legs out for most of the summer without giving a second thought to the idea of shaving or waxing my legs and when the situation allows (usually only a foreign beach) I'm comfortable with the amount of body hair that adorns my upper body to appear shirtless. Now I don't have the kind of chest you expect to see printed on the side of a Hollister bag but I am comfortable with it. I realize there are some men with enough body hair to make our genealogical connection with apes seem that little bit closer. I have a brother like this and whenever I have been with him and he removes his shirt I become apprehensive that any nearby scientists may think they have discovered some new species of human. This level of body fur may require an extra level of grooming or simply more modesty, but if I want to generalize, men can get away with it.
I simply can't imagine my girlfriend being prepared to bare any part of her that hadn't been waxed, shaved or epilated before ensuring that it was the right softness and tone, and herein lies the difference between the sexes when it comes to personal grooming for the summer. It's great, and yet another opportunity for me to be grateful I am a man. Enjoy the sunshine (crosses everything!)