Steps tickets on sale
Tickets for Steps concert at Westonbirt Arboretum on July 22nd go on sale today. (Jan 27th)
The band reformed last year for a TV show and are also doing an arean tour in 2012. Steps dominated the charts of a 5 year period including a run of 14 consecutive top 5 singles like 'One for Sorrow' 'Heartbeat/Tragedy' and 'Love's got a Hold of my Heart.'
Ian from the band said 'We are all really up for performing our hits in such a fantastic setting and promise a spectacular show.'
Tickets are £36 plus a booking fee and go on sale at 9.00am. You can call the forestry comission box office on 03000 680 400
You can also book online via the Forestry Comission WEBSITE.
More local news ...
It's believed work is being carried out at the former home of Christopher Halliwell.
After Gromit and Shaun, who will feature in the next arts trail coming in 2018?
The Independent Inquiry into Child Sexual Abuse will host the first Truth Project sessions in the South West
Recently Played Tracks
6am - 10am
Text 'SHOW' to 82122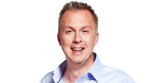 Stay tuned...
Now playing: Non-stop hit music
Deposit £10 to get a £40 Welcome Bonus - That's £50 to play bingo, slots and more!*
Over 50 tracks to make you feel-good. New album out now...