Gloucestershire: Councils Want To Hand Over Dog Services
18 September 2014, 09:38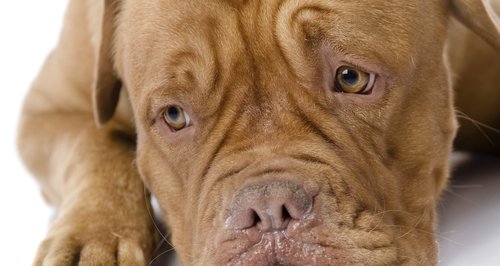 Three councils in Gloucestershire are looking for local organisations to bid to provide their dog collection, kennelling and rehoming services.
Tewkesbury Borough, Cheltenham Borough and Gloucester City councils have asked organisations to express an interest in being invited to bid for the stray dog services on a year contract.
Each year approximately 800 stray dogs are collected from around the three districts, and the councils are looking for bids from organisations that are able to cope with such a demand. Bidders will be required to provide evidence of previous expertise in the area of work, comply with the council's statutory responsibilities relating to dogs and demonstrate they can provide an effective servicecapable of continuous improvement and development through the use of latest technologies and best practice.
The value of the contract is expected to be approximately £90,000 - £110,000 over the two years, and the deadline for expressions of interests is 5pm on Thursday, 25 September.
Tewkesbury Borough Council's Lead Member for Clean and Green Environment Cllr Jim Mason said: ''The welfare of dogs is extremely important to us and we will be taking this tendering process very seriously to make sure we have the best organisation in place for the job. We are running the process jointly as we want to make sure that the set-up we put in place offers the most effective stray dog service.''
Cllr Andrew McKinlay, cabinet member for development and safety, added: ''I would like to reassure residents that we take the welfare of stray dogs very seriously. We are required to deal with stray dogs within Cheltenham borough, and the cost of looking after dogs that are not reunited with their owners is funded from the public purse.
''A review of all council services in our public protection division is essential to us continuing to provide value for money, and we are confident that a shared arrangement with a neighbouring council will enable us to deliver a more cost effective stray dog service.''
Cllr Jim Porter, Cabinet Member for Environment at Gloucester City Council said: ''We would always encourage dog owners to ensure their dog has been 'chipped' as this should mean we can return the dog to the owner without putting it into a kennel.
''However, where we are unable to return the dog we want to ensure that we place it in a safe and secure environment until it is returned to its owner. We also need to ensure that the Stray Dog Service continues to provide value for money, whilst ensuring the costs incurred by a dog owner are kept to a minimum.''
To express an interest, organisations can visitvwww.tewkesbury.gov.uk/tenders