Drivetime
See what Neil has to say about Drivetime here!

How Do I Contact The Show?
We love getting your calls, texts and emails! If you'd like to be part of the show, text KENT to 82122, call 01227 772000 or email using the form at the bottom of the page.
Recently Played Tracks
7pm - 10pm
Text 'HEART' to 82122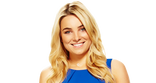 Stay tuned...
Now playing: Non-stop hit music