2012 Challenge in London
A day out in London, James and Charlie visited lots of famous landmarks to find some different nationalities.
To tick more countries off the big 2012 Challenge list, James and Charlie took advice from you and went upto London to just find different nationalities to have their picture with...they did pretty well, with 22 done...see all the photos below and watch how they did it here...
Here is the list of the countries that we still need to get...can you help with any?
See how James and Charlie did with their 2012 Challenge
Recently Played Tracks
10pm - 1am
Text 'HEART' to 82122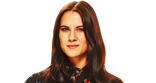 Stay tuned...
Now playing: The best feel good music