Lady Gaga Announces 'Joanne World' Tour! See All The Dates Here!
Lady Gaga has announced that she will hit the road later this year! See all the dates and information on how to snap up tickets!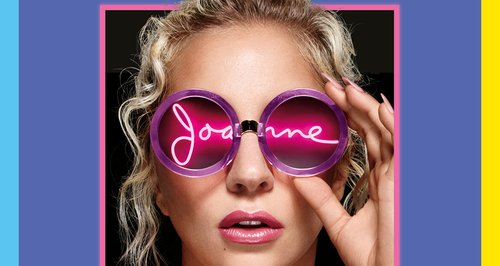 Brace yourselves Lady Gaga fans!
Following her incredible performance at the Super Bowl, Lady Gaga has announced she is heading out the road for her 'Joanne Tour' later this year.
The U.K. leg of the tour kicks off at London's O2 on October 9th, with the 'Perfect Illusion' singer set to hit the stage at venues in Birmingham on October 15th at the Barclaycard Arena and Manchester on October 17th at Manchester Arena
.
If you fancy snapping yourself up some tickets in the general sale, then 9am Friday 10th of February is your chance.
The 'Joanne World Tour' will see the famed singer performing hits off the critically acclaimed fifth studio album in addition to some of her biggest hits such as 'Just Dance' and 'Pokerface'.
She will be travelling the globe after kicking off the world tour in North America on August 1st, before continuing onto Europe from September 22nd.
Grammy and Golden Globe winner and Academy Award-nominated Lady Gaga is a one-of-a kind artist and performer and there's no doubt her concert will be a night to remember.
9-Oct-17 London, UK O2 Arena
15-Oct-17 Birmingham, UK Barclaycard Arena
17-Oct-17 Manchester, UK Manchester Arena