Olympic Torch Northampton Index
July 2nd, 2012 at 10.21


The Olympic Torch will be in Northampton on Monday July 2nd.
As it passes through we'll be uploading pictures and video so you can see all the action and try to spot yourself!

On Twitter you can follow us @Heart966News - we'll be using #TorchNorthampton - follow that and you'll get pictures and tweets from our reporters on the ground.
Here's the route

View Northampton Torch Route in a larger map
Meet Your Northampton Torchbearers
All the information you'll need for July 2nd including road closures and timings.
Recently Played Tracks
7pm - 10pm
Text 'HEART' to 82122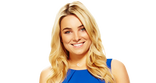 Now playing: The best feel good music
Stay tuned...
Now playing: The best feel good music
Deposit £10 to get a £40 Welcome Bonus - That's £50 to play bingo, slots and more!*
Over 50 tracks to make you feel-good. New album out now...