ABC Quality Meats
All of our choice cuts of meat are traceable right back to the farm that they came from.
Our state of the art refrigeration and handling systems keep all of our meat fresh ensuring that when it gets to you it is in optimum condition.

ABC Quality Meats - Where quality is guaranteed.

ABC Quality Meats Retail Store
12 Sabre Way
Edgerly Drain Road
Fengate
Peterborough
PE1 5EJ

Tel: 01733 311 399 / 01945 700 700
Email: info@abcqualitymeats.co.uk
Fax: 01945 700 909

Official website

How to find us
Recently Played Tracks
1am - 4am
Text 'HEART' to 82122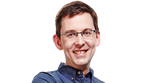 Stay tuned...
Now playing: The best feel good music