Did You Spot This Blunder During Last Night's Emmerdale Episode?
11 October 2017, 11:03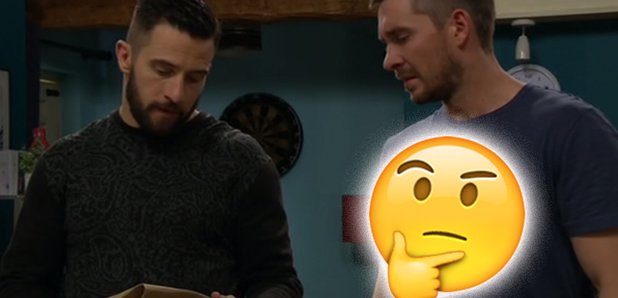 A script error made by Emmerdale writers was pretty obvious during the latest episode.
Emmerdale fans will be fully aware of the recent storyline involving Finn Barton's tragic death.
He was shot by his crazed mother Emma and then left to die in the woods in the pitch black, totally unable to call for help because his phone had run out of battery.
His brother's Ross and Pete were clearly devastated when they were tasked with going through their dead brothers belongings but what was most peculiar was when they got to Finn's phone.
Despite the most crucial reason for Finn's sad death being that he couldn't call for help because his phone had died the brothers were able to scroll through it.
Hmmm.....interesting!
#emmerdale when Finn was shop his phone was dead. But Ross as just received it back & able to go through his contacts without charging it

— Dawn Ogden (@DawnOgden4) October 10, 2017
How are they going through finns phone if it died when he did #Emmerdale

— MissShneebly (@missShneebly) October 10, 2017
One Twitter user summed up the blunder well when she tweeted saying "How are they going through Finns phone if it died when he did?".
But many viewers also pointed out that police officers could well have charged his phone to help with the investigation so that when it was returned to Finn's family it was working again.
It's been a tough time for Emmerdale lately especially for the Barton's but we just can't work out whether this was a blunder or not! What do you think?