The Wedding Entertainment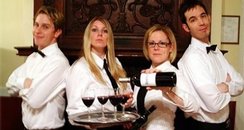 Amazing Weddings are based in Brent Knoll and plan weddings mostly in the counties of Somerset, Devon, Gloucester and Wiltshire.
They are also the management company for a whole range of fantastic wedding entertainment.
This includes both 'Bravo Singing Waiters' and The 'LOVE ACTUALLY' experience which re-captures the 'magical secret singers moment' of the film. To see more visit their entertainment pages or visit the new dedicated websites: www.bravosingingwaiters.co.uk or www.loveactuallyexperience.co.uk.
Alternatively SOMETHING OLD...is something new and their sister company 'Somerset Medieval Events' could help if you are a bride in search of her Camelot Wedding, vsit the newly launched site at www.medievalbanquets-somerset.co.uk.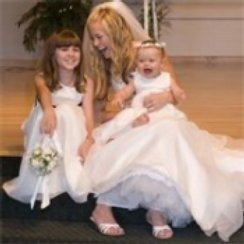 The creative team at Amazing Weddings specialise in creating memorable and personal weddings and have been involved in organising high profile events and parties for private and corporate clients for over 16 years, so you can relax and enjoy your big day.
They can help you choose rhe right caterer and liaise with the venue and all the suppliers on the day right through to providing props for a themed wedding or all the entertainment.
A wedding planner or wedding co-ordinator is fast becoming a 'must have' for the busy bride saving them both time and money. To find out how Amazing Weddings and their list of suppliers can help you - visit their website today.
Tel: 0845 833 0872
Email: info@amazingweddings.co.uk